Animals
Let your little monkey snuggle up with a zoo of fabric animals! Observant owls, energetic elephants, and darling ducks parade along borders or blocks, adding an adorable flair to any child's quilt or pillow. These simple, precut fabric shapes make adding appliqué so fun and easy! All you have to do is peel off the backing paper, iron the shape onto your fabric, and sew around the edge. You'll have a collection of charming critters in no time!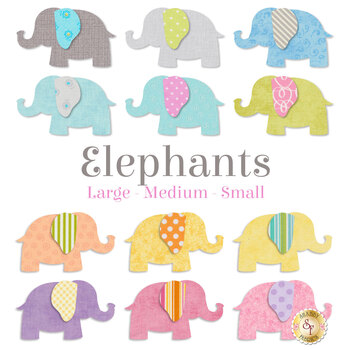 Laser Cut Elephants - 3 Sizes Available!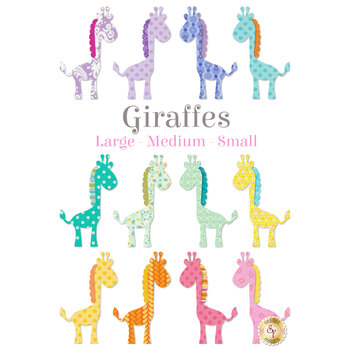 Laser Cut Giraffes - 3 Sizes Available!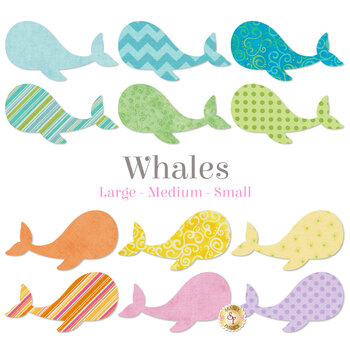 Laser Cut Whales - 3 Sizes Available!