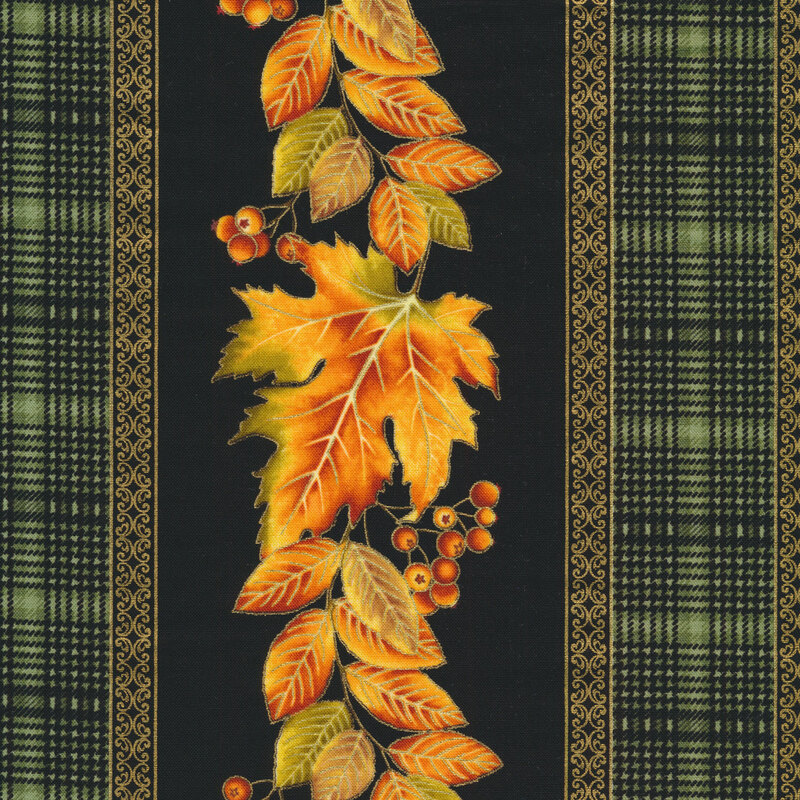 Autumn Elegance 1666M-99 Stripe Black-Multi by Benartex
Please Note: These stripes run parallel to the selvage.
Autumn Elegance is a stunning fall quilt fabric collection by Jackie Robinson for Benartex. Add a floral striped border print to the border of your next autumn quilt with this beautiful fabric. Gold metallic accents are the perfect finishing touch to this fall fabric.

Width: 43" / 44"

Material: 100% Cotton

Swatch Size: 8" x 8"


$11.90
To order 1/2 yard, enter 0.5