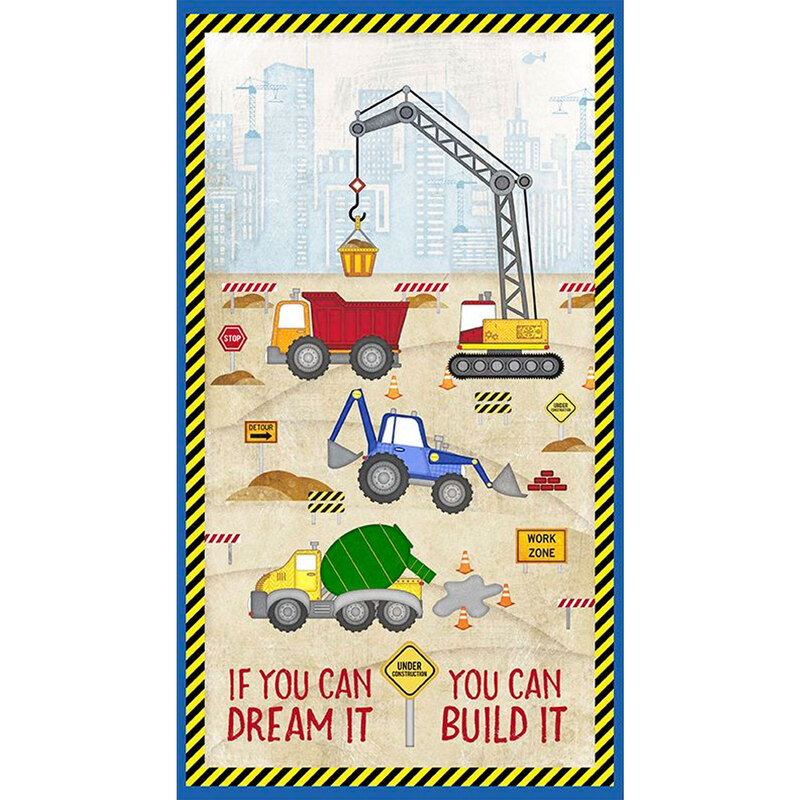 Building Dreams 82638-245 Large Panel Multi by Wilmington Prints
Building Dreams by Wilmington Prints is an adorable children's quilt fabric collection full of fun construction vehicles, signs, and words of encouragement. 100% Cotton. This 24" x 44" panel features positive words of encouragement and construction vehicles hard at work on a job site.
Main Image Swatch Size: Approximately 24" x 44"
Secondary Image Swatch Size: 8" x 8"