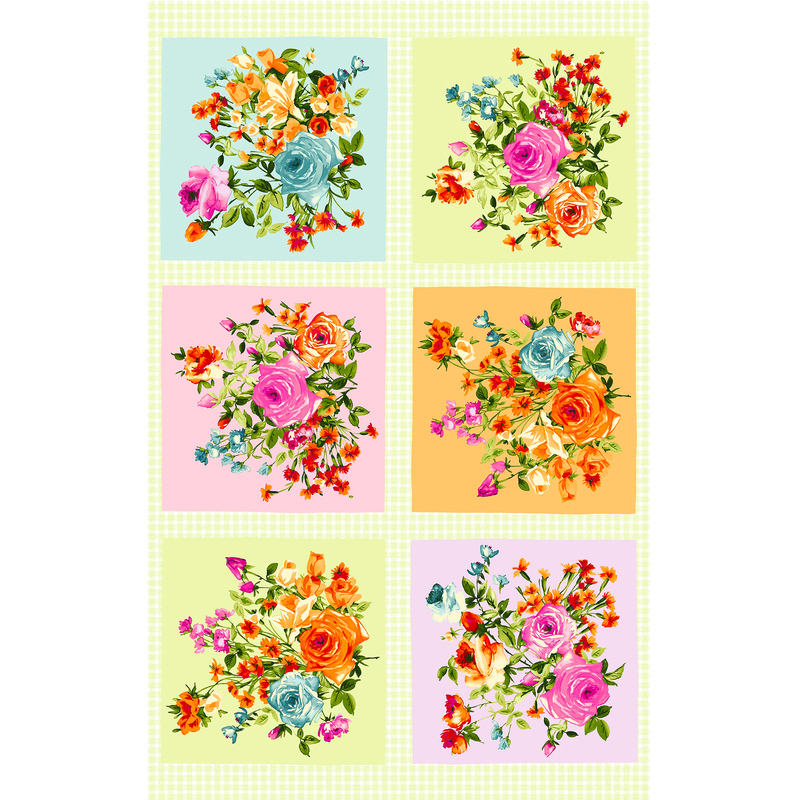 Bloom On! MAS10070-Z Multi Color Panel Full by Maywood Studio
Bloom On! by Maywood Studio is a beautiful floral collection full of lovely pastel colors, ditsy prints, ginghams, and lots of flowers. 100% Cotton. This panel measures approximately 27" x 44".

Main Image Swatch Size: Approximately 27" x 44"

Secondary Image Swatch Size: 8" x 8"