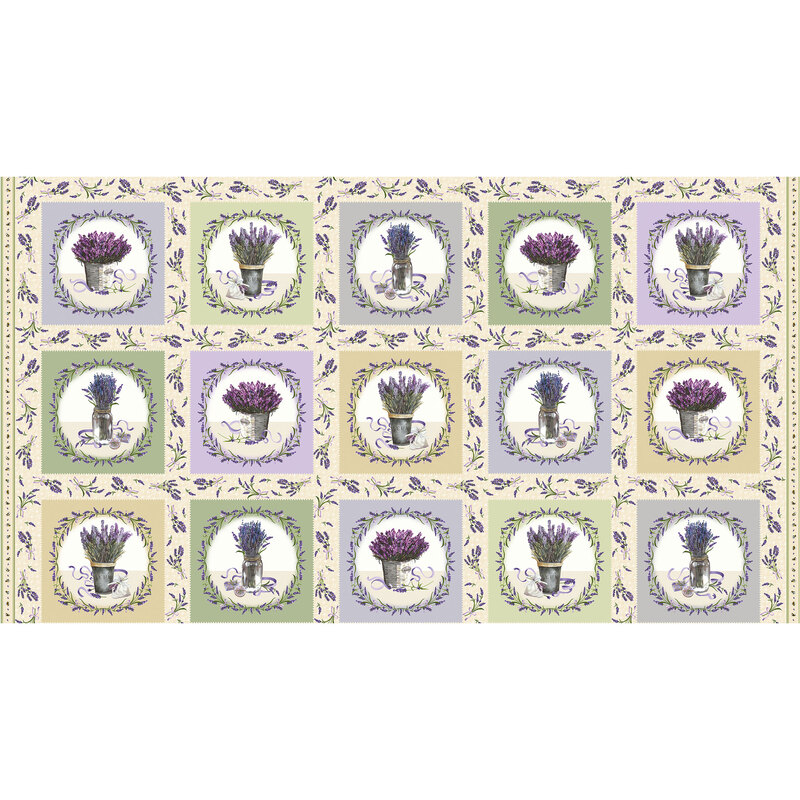 Lavender Sachet MASD10040-E Running Blocks Panel by Maywood Studio
Lavender Sachet by Maywood Studio is a gorgeous floral collection featuring lavender. This panel features various baskets, mason jars, and lavender with a beautiful color palette. These running blocks will look great in your next sewing project! This panel measures approximately 24" x 44".
Material: 100% Cotton
Main Image Swatch Size: Approximately 24" x 44"

Secondary Image Swatch Size: 8" x 8"