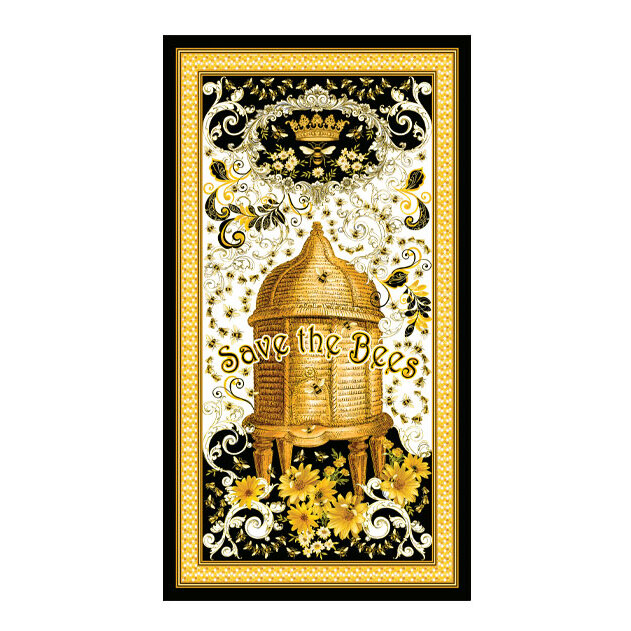 Buzzworthy 9967M-12 - Panel Black/Gold by Kanvas Studios
Buzzworthy by Kanvas Studios is a lovely bee-themed fabric collection with metallic accents, geometric designs, words, damasks, and more! 100% Cotton. This panel features a large beehive surrounded by ornamental swirling leaves and flowers all on a cream background. This panel measures approximately 24" x 44".
Material: 100% Cotton

Main Image Swatch Size: 24" x 44"

Secondary Image Swatch Size: 8" x 8"