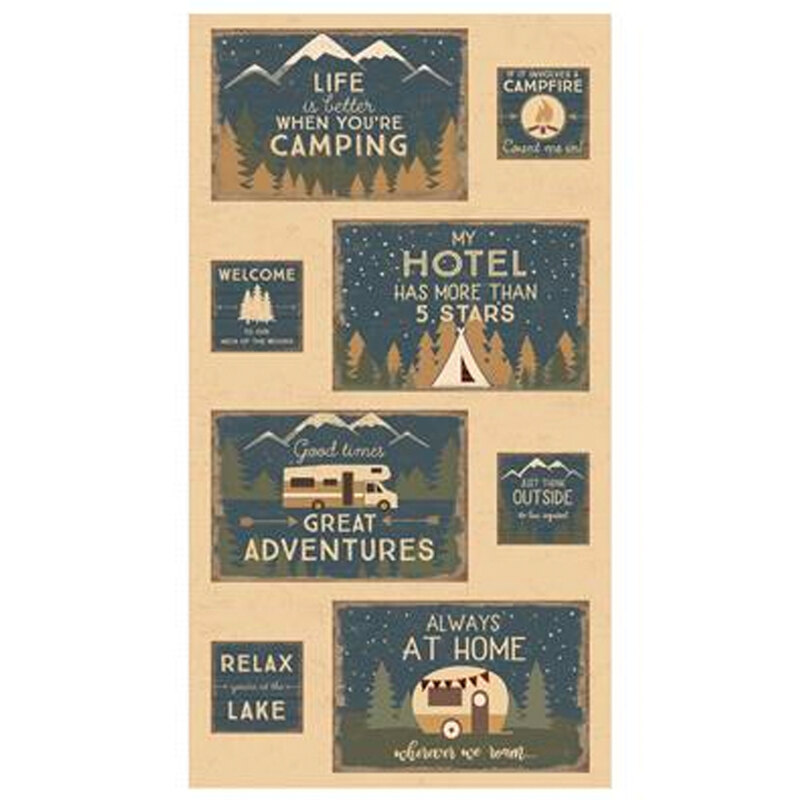 Living The Dream Y3438-64 Light Caramel Panel by Clothworks
Living The Dream by Dan DiPaolo for Clothworks is an adorable camping themed fabric collection. This panel features cute camping scenes, great to make all your projects unique. This panel measures approximately 24" x 44".
Main Image Swatch Size: Approximately 24" x 44"
Secondary Image Swatch Size: 8" x 8"