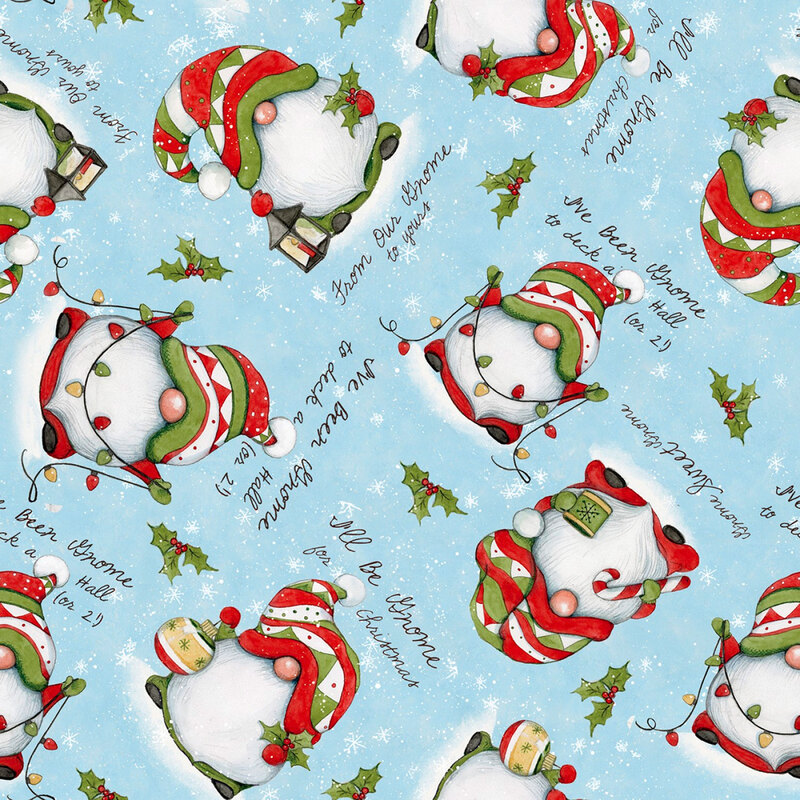 Springs Creative Christmas 2022 Gnome For Christmas by Springs Creative
Springs Creative Christmas 2022 by Susan Winget for Springs Creative is an adorable Christmas collection filled with mischievous gnomes, Christmas trees, Christmas in the countryside, and even Santa doing yoga. This sky blue fabric features tossed gnomes holding Christmas items, surrounded by snowflakes, fun phrases, and sprigs of holly.
Width: 44"/45"
Material: 100% Cotton
Swatch Size: 8" x 8"