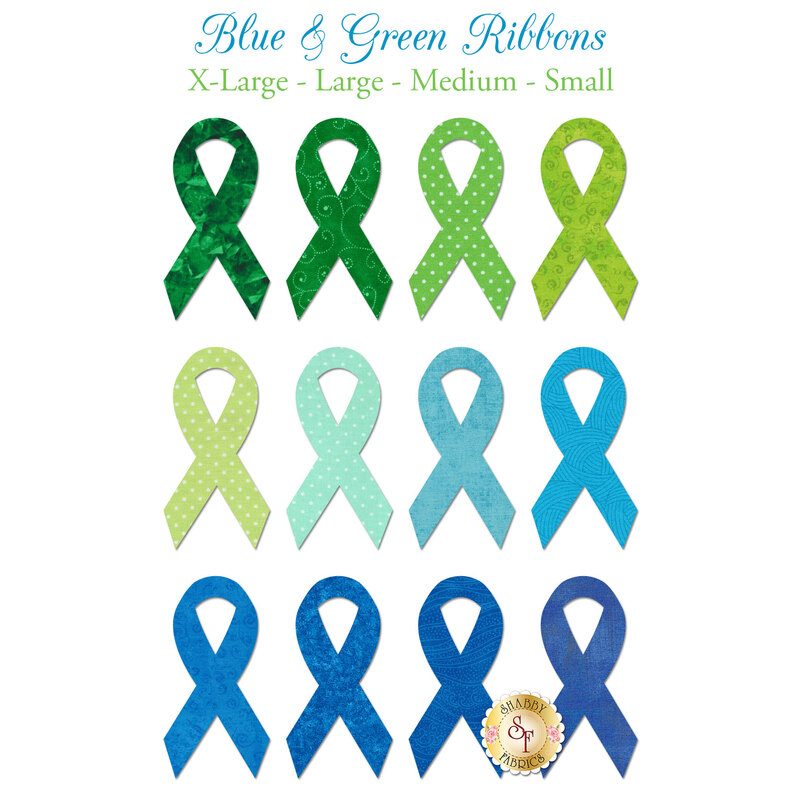 Laser Cut Green & Blue Ribbons - 4 Sizes Available!
Start creating cute and simple projects with these darling laser cut Green & Blue Ribbons! Each Ribbon has been pre-cut and pre-fused for quick and easy applique fun. These laser shapes are perfect for beginners and quilters of all skill levels. Each Ribbon is a different color. We have 4 sizes available, listed below. Fabrics may vary from the image, but have been carefully chosen to replicate the originals shown.

Each size includes a set of 12.
Small - 3"
Medium - 4"
Large - 5"
X-Large - 6"


These Ribbons represent those affected by Prostate Cancer, Colon Cancer, Liver Cancer, Gall Bladder Cancer, Bile Duct Cancer, and Lymphoma.
Mix and match your shapes and sizes by purchasing other Laser Shape sets!
See everything we have available here.
Sizes
from $9.00
To order 1/2 yard, enter 0.5