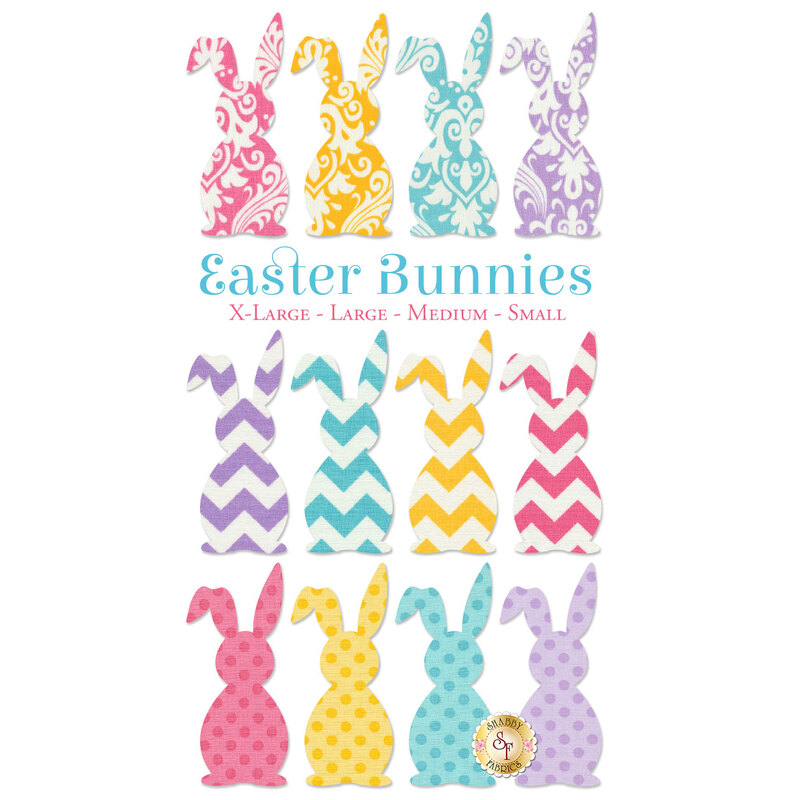 Easter Bunny - Laser Cut Shabby Shapes
This set contains 12 Easter Bunny Laser Cut Shabby Shapes - Choose a size below.
Start creating cute and simple projects with these darling laser cut Easter Bunnies! Each bunny has been pre-cut and pre-fused for quick and easy applique fun. These laser shapes are perfect for beginners and quilters of all skill levels. Each bunny is a different color. Fabrics may vary from the image, but have been carefully chosen to replicate the originals shown.

***Please note size is measured from the feet to the top of the head - ears are not included in the size***
Mix and match your shapes and sizes by purchasing other Shabby Shape sets!
See all of the Shabby Shapes we have available here.
Sizes
This variation is sold out.
Reg.
$9.00
Sale

from $7.20
from $9.00
To order 1/2 yard, enter 0.5