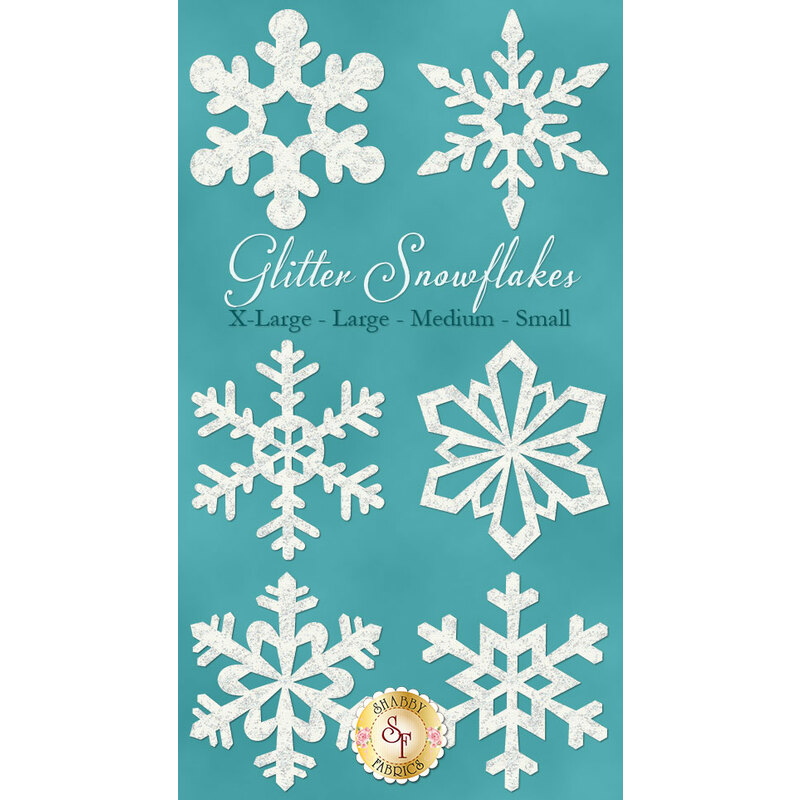 Glitter Snowflakes - Laser Cut Shabby Shapes
This is a set of 6 Glitter Snowflake Shabby Shapes.
Start creating beautiful projects with these intricate laser cut Snowflakes available exclusively from Shabby Fabrics. Each snowflake has been pre-cut and pre-fused for quick and easy applique fun. These laser shapes are perfect for beginners and quilters of all skill levels. Each snowflake is an off white gliltter fabric.
Mix and match your shapes and sizes by purchasing other Laser Cut Shabby Shapes sets!
See all of the Shabby Shapes we have available here.
Sizes
This variation is sold out.
from $11.00
To order 1/2 yard, enter 0.5