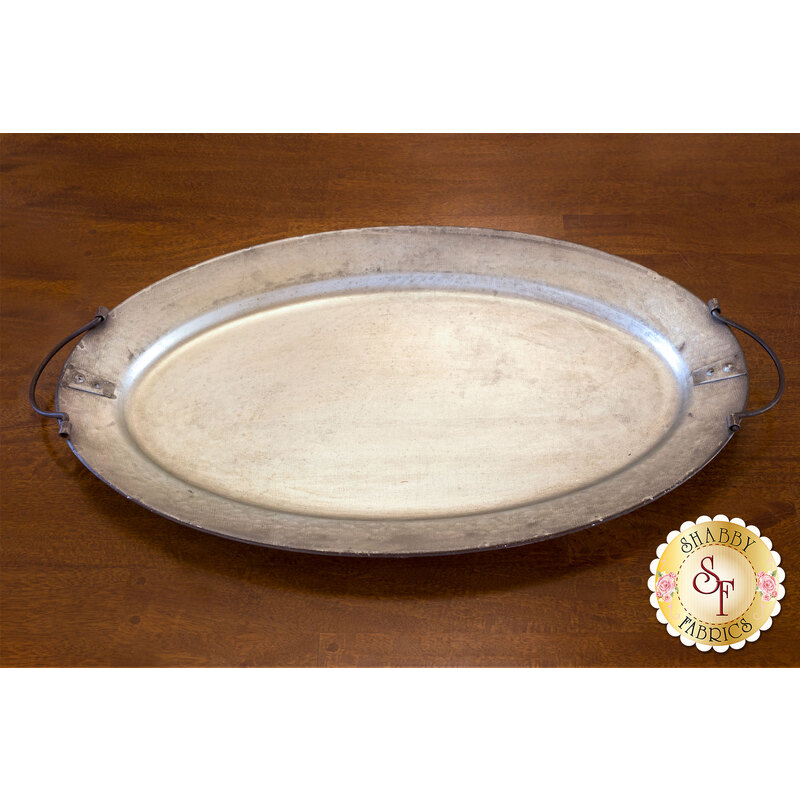 Decorative Metal Tray
Create gorgeous centerpieces with a rustic feel using this decorative metal tray! This versatile tray is lightweight, making it easy to position just where you want it! Handles on either end of the tray make for easy carrying.

Tray measures 18" x 27".

*PLEASE NOTE: This item incurs a separate shipping cost of $17 domestic and $32 International, AND does not count toward the $75 Free Shipping for domestic customers.



$48.00
To order 1/2 yard, enter 0.5