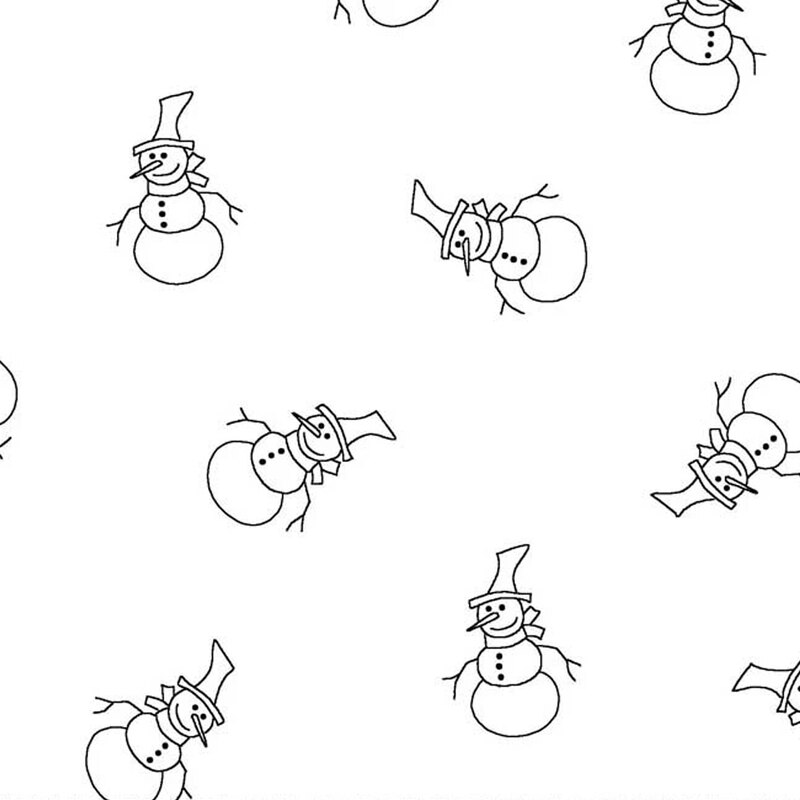 Ramblings Holiday II RAH4222-W by P&B Textiles
Ramblings Holiday II is an adorable white-on-white collection by P&B Textiles. Add some fun to your winter quilt with these darling snowmen!

Width: 43" / 44"

Material: 100% Cotton

Swatch Size: 8" x 8"

Please Note: Main images are shown in Black & White for design clarity, actual fabric features white designs on white backgrounds (see secondary image).
$9.10
To order 1/2 yard, enter 0.5