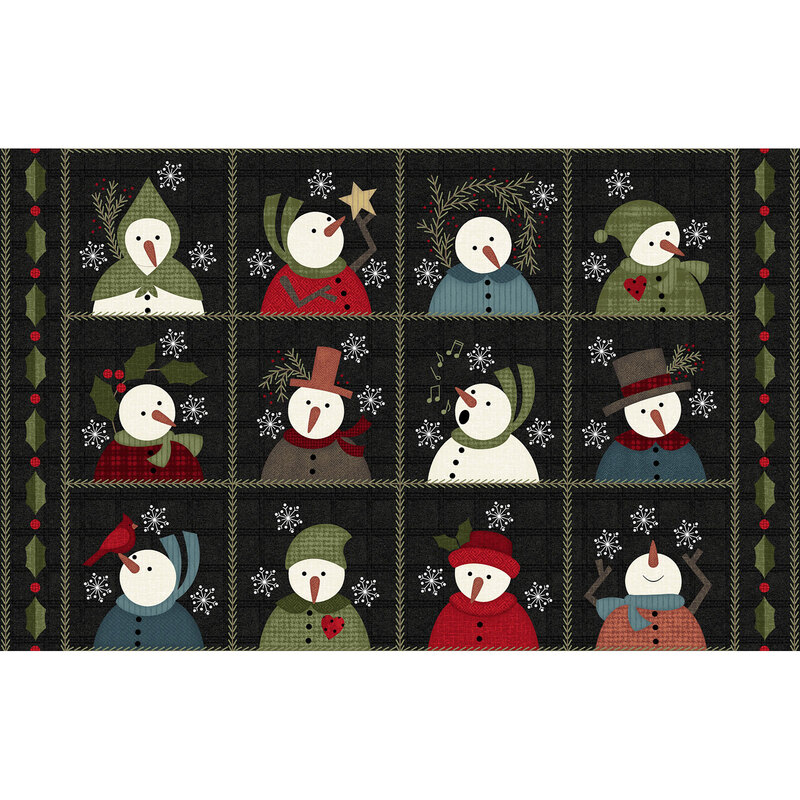 Snowdays Flannel 9930-JK Snowman Panel by Maywood Studio
**Due to the bulk of this product, additional shipping charges may apply for international customers.**

Snowdays Flannel is a beautiful holiday flannel collection by Bonnie Sullivan for Maywood Studio. 100% cotton. This panel measures approximately 28" x 44".

Main Image Swatch Size: Approximately 28" x 44"

Secondary Image Swatch Size: 8" x 8"


$10.98
To order 1/2 yard, enter 0.5