Quilt Kits are what we specialize in at Shabby Fabrics! We take pride in our wide selection of Quilt Kits to accommodate every taste. Whether you're a beginner sewer or an advanced quilter, we have quilting and crafting kits suitable for all skill levels. If you're seeking convenience and precision, our Pre-fused Laser Cut Kits are the perfect choice for you. These kits include pre-fused laser cut appliqué shapes, as well as backgrounds, borders, binding, and any fabric needed for piecing.
Our offerings go beyond the basics. We have Monthly Series Kits to keep you engaged all year round, as well as seasonal kits such as Winter, Spring, Summer, and Autumn Quilt Kits. If you enjoy the wintry holiday spirit, our Christmas Quilt Kits will make your holiday season extra special. Be sure to also explore our collection of Snowman Quilt Kits, Valentine's Kits, St. Patrick's Day Kits, and Easter Kits to add a festive touch to your home.
For those who appreciate the beauty of appliqué, we offer Applique Kits for various projects like Wall Hangings, Table Runners, Wooly Mug Rugs, Wooly Mug Mats, and Wooly Candle Mats. Choose your favorite Wool Kit and embark on creating a handmade treasure that will be cherished for years to come.
Shop with confidence at ShabbyFabrics.com and discover the joy of quilting and sewing with our diverse range of quilt kits. Whether you're looking for convenience, seasonal themes, or the artistry of Appliqué, we have the perfect kit to inspire your creativity. Let us be your go-to destination for high-quality quilt kits and embark on a fulfilling quilting journey today!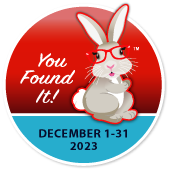 Frequently Asked Questions About Quilt Kits For Every Occasion
---
What is a quilt kit?
A quilt kit is a curated selection of fabrics precut for your convenience, bundled together in one package and designed to create a specific quilt.
Quilt kits eliminate the need for scouting for individual complementary fabrics and ensure that you have the right amount of each—no more, no less.
---
What types of quilt kits are available?
We have our quilting kits arranged below. To narrow the results further, you can use the filters on the left side of this page.
---
What are BOM kits?
BOM stands for "Block of the Month", which is a fun program offered at Shabby Fabrics where you get all the fabrics needed to make one quilt block per month. At the end of the program, you put all your blocks together into a beautiful quilt!
There are many types of BOM and Club Programs which you can explore and in our moderated Facebook Groups, find a community of quilters all working on the same project at the same pace. BOMs are a great way to connect with other quilters and even share tips or embellishment ideas with one another while tackling a large project one piece at a time.
---
What is the difference between laser-cut and traditional appliqué?
Traditional appliqué is done by tracing and cutting out your templates by hand, turning the edges, and stitching down your pieces either by hand or machine. To learn how to do traditional appliqué, watch Jen Bosworth's appliqué tutorial series on the Shabby Fabrics YouTube page.
With laser-cut appliqué, all your appliqué shapes are precut by a laser-cutting machine and pre-fused with a fusible webbing. All you need to do is peel off the backing, iron it to your fabric, and stitch around the edges. To try out a simple laser-cut appliqué, you can purchase some of our precut and pre-fused Shabby Shapes.
---
How do I assemble a quilt top?
To assemble a quilt top, you will need to sew together the quilt blocks or squares. This can be done using a sewing machine or by hand.
---
What materials do I need to get started with quilting?
To get started with quilting, you will need fabric, a rotary cutter, a cutting mat, quilting rulers, quilting pins, a sewing machine, and thread.
---
If I get stuck with my kit, can you help?
We understand mistakes happen, so let us know as soon as possible and we will do our best to help you remedy it.
---