Quilt Kits are what we specialize in at Shabby Fabrics! Whether you are a beginner sewer or advanced quilter, we have quilting and crafting kits for all skill levels. If you are looking for the ultimate in convenience and precision, Pre-fused Laser Cut Kit is for you. These kits included pre-fused laser cut applique shapes as well as backgrounds, borders, binding any fabric needed for piecing, and sometimes even the backing fabric. Most quilt kits will include the pattern you need to make the project. We have Monthly Series Kits, Winter Kits, Spring Quilt Kits, Summer Kits and Autumn Quilting Kits.
If you love sewing and quilting for the holidays, be sure to shop our Christmas Quilt Kits and make this the best Christmas ever! Be sure to check out our Snowman Quilt Kits, Valentine's Kits, St Patrick's Day, and Easter Kits.
Wool Applique Kits are also for Wall Hangings, Table Runners, Wooly Mug Rugs, Wooly Mug Mats, Wooly Candle mats. Choose your favorite Wool Kit and get started on making a handmade treasure today!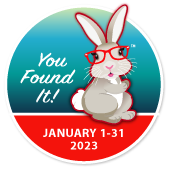 Frequently Asked Questions About Quilt Kits
---
What types of quilt kits are available?
We have our quilting kits arranged below. To narrow the results further, you can use the filters on the left side of this page.
---
What is the difference between laser-cut and traditional appliqué?
Traditional appliqué is done by tracing and cutting out your templates by hand, turning the edges, and stitching down your pieces either by hand or machine. To learn how to do traditional appliqué, watch Jen Bosworth's appliqué tutorial series on the Shabby Fabrics YouTube page.
With laser-cut appliqué, all your appliqué shapes are precut by a laser-cutting machine and pre-fused with a fusible webbing. All you need to do is peel off the backing, iron it to your fabric, and stitch around the edges. To try out a simple laser-cut appliqué, you can purchase some of our precut and pre-fused Shabby Shapes.
---