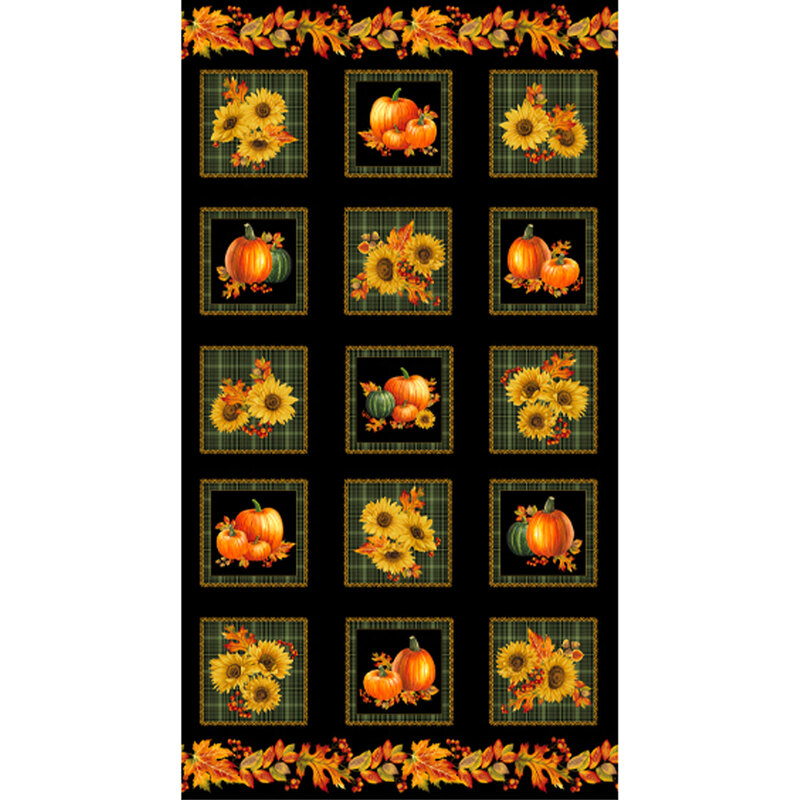 Autumn Elegance 1665M-99 Square Panel Black-Multi by Benartex
Autumn Elegance is a stunning fall fabric collection by Jackie Robinson for Benartex. 100% Cotton. This autumn fabric panel measures approximately 24" x 44". Gold Metallic accents are the perfect finishing touch to this beautiful print.

Main Image Swatch Size: Approximately 24" x 44"

Secondary Image Swatch Size: 8" x 8"