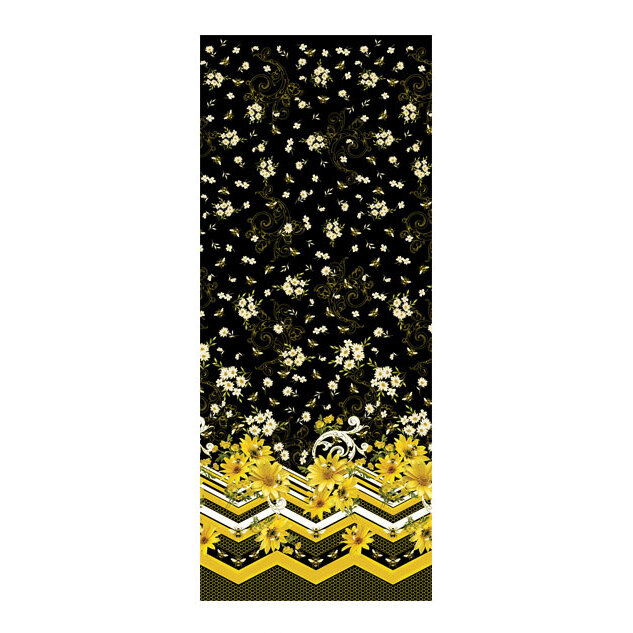 Buzzworthy 9973M-12 Black/Gold by Kanvas Studios
Buzzworthy by Kanvas Studios is a lovely bee-themed fabric collection with metallic accents, geometric designs, words, damasks, and more! Create a unique border for your next summer quilt with this ombre border fabric that transitions from yellow geometric zig zags and flowers on one selvage to just a few light cream-colored flowers on a black background on the opposite selvage.

Material: 100% Cotton

Main Image Swatch Size: approximately 18" x 44"

Secondary Image Swatch Sizes: 8" x 8"


$12.48
To order 1/2 yard, enter 0.5