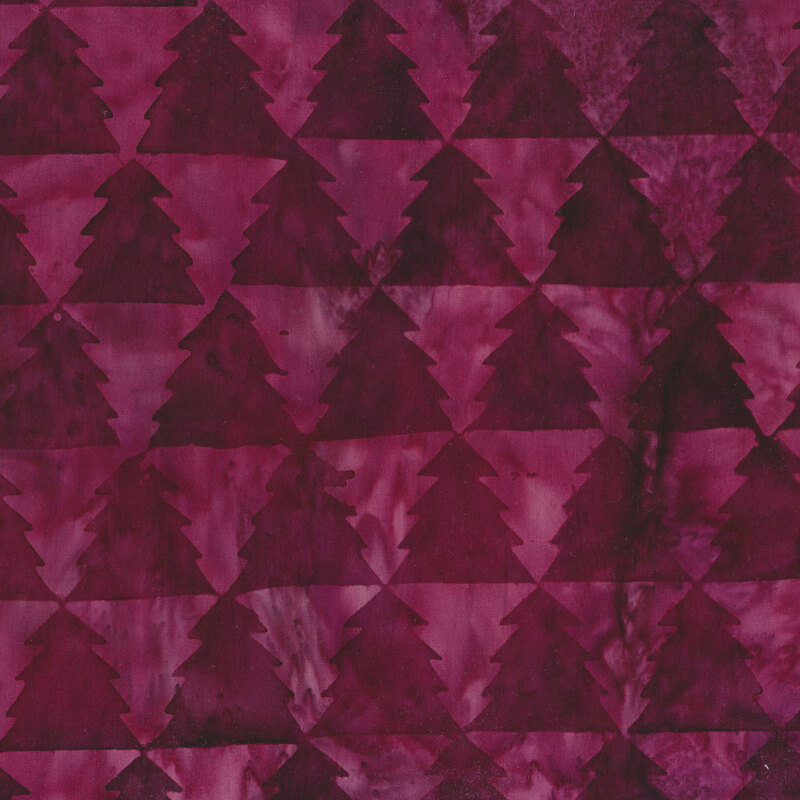 Plum Pudding 122016490 Triangle Tree Vino by Island Batik
Plum Pudding by Island Batik is a beautiful winter-themed batik collection full stunning of purple, blue, and teal colors. Add a tonal accent to your next batik project with this purple pine tree print.
Width: 43"/44"
Material: 100% Cotton
Swatch Size: 8" x 8"
$11.99
To order 1/2 yard, enter 0.5