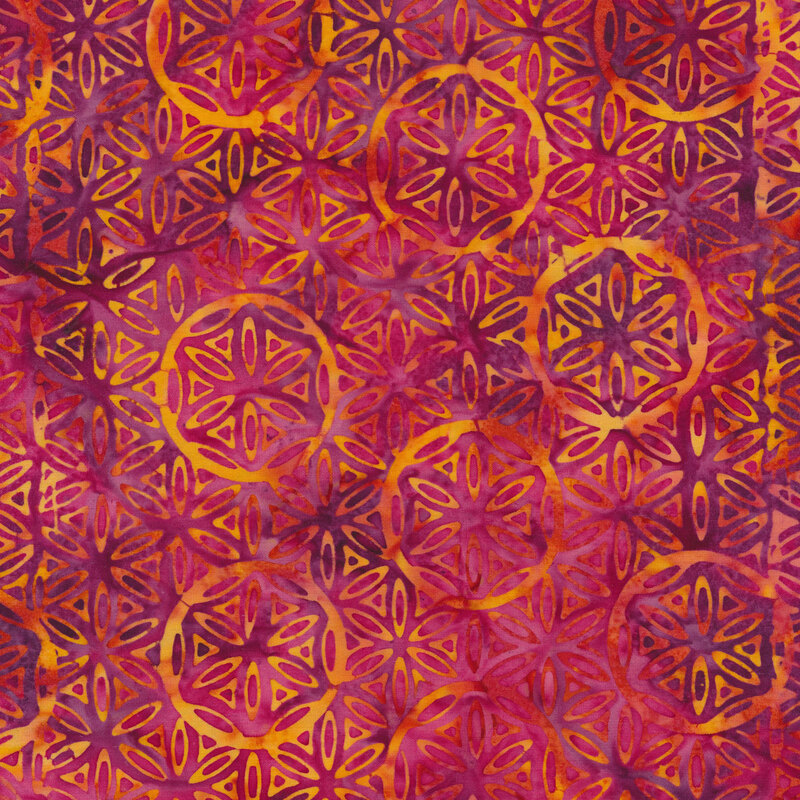 Plum & Citrus 3189Q-X Plum by Anthology Fabrics
Plum & Citrus is a beautiful batik collection by Anthology Fabrics featuring sunset shades and floral motifs. Add this batik to your next summer tote and show off the variegated plum colors with bright yellow geometric accents!

Width: 43" / 44"

Material: 100% Cotton

Swatch Size: 8" x 8"
$12.80
To order 1/2 yard, enter 0.5