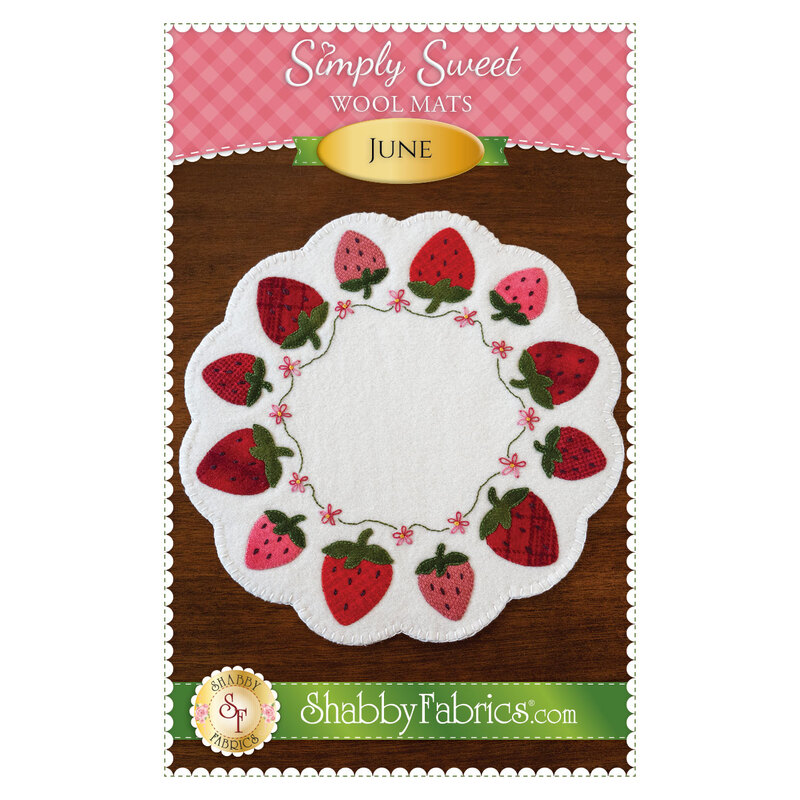 Simply Sweet Mats - June - PDF Download
THIS PRODUCT IS A PDF DOWNLOAD that must be downloaded and printed by the customer. A paper copy of the pattern will not be sent to you.
Strawberry season is here! The scalloped Simply Sweet Mat for June pays tribute to the joy of picking these delicious berries! A delicate hand-embroidered flower border finishes off the delightful centerpiece for summer!

Want to purchase the full kit? Click here!

This is a professionally printed, full size pattern and diagrams (including both tracing and layout diagrams).

Finished Mat measures approximately 12½" in diameter.
This product does not count toward the $75 for free shipping.
Reg.
$16.00
Sale
(Loyalty members earn $0.48)
You Save
$16.00

(Loyalty members earn $0.48)
To order 1/2 yard, enter 0.5