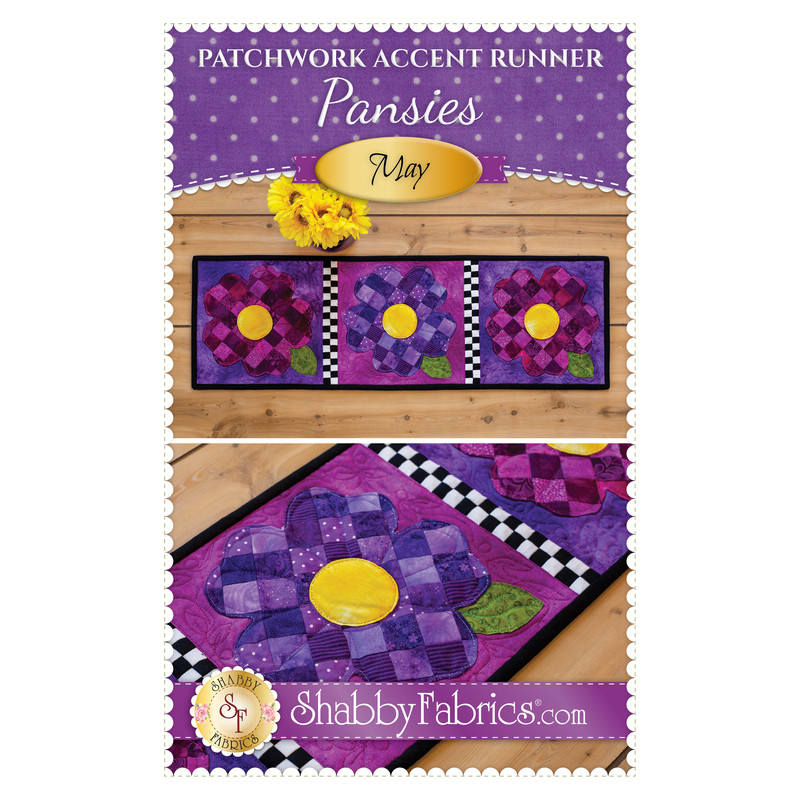 Patchwork Accent Runner - Pansies - May - PDF Download
THIS PRODUCT IS A PDF DOWNLOAD that must be downloaded and printed by the customer. A paper copy of the pattern will not be sent to you.
This vibrant May accent runner will evoke a bright touch of spring wherever it is displayed! Checkerboard sashing adds a unique and eye-catching touch that makes this project stand out from the rest. The Patchwork Accent Runners are designed by and only available at Shabby Fabrics! The Patchwork Accent Runner Series brings the spirit of each month to your home. These accent runners are a petite size, making them ideal for entry way tables, small dining tables, and more!

Finished runner measures approximately 9½" x 29½".

This product does not count toward the $75 free U.S. Shipping.
Reg.
$12.00
Sale
(Loyalty members earn $0.36)
You Save
$12.00

(Loyalty members earn $0.36)
To order 1/2 yard, enter 0.5