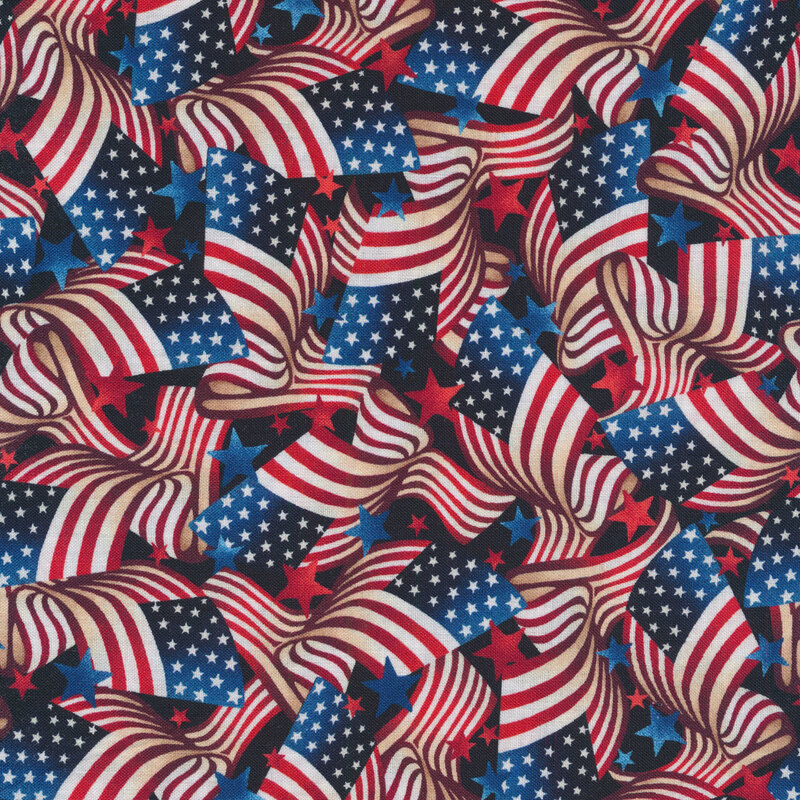 Our Starry Flag 108" Wide 5609-78 Blue Red Tossed Flags by Studio E Fabrics
Our Starry Flag - 108" Digital is a gorgeous 108" wide fabric featuring beautiful American Flags waving in the wind. 100% Cotton. This fabric is digitally printed, giving it brighter, more vibrant colors and beautiful detail not available in traditional, screenprinted fabrics.

Width: 108"

Material: 100% Cotton

Swatch Size: 8" x 8"
$17.50
To order 1/2 yard, enter 0.5