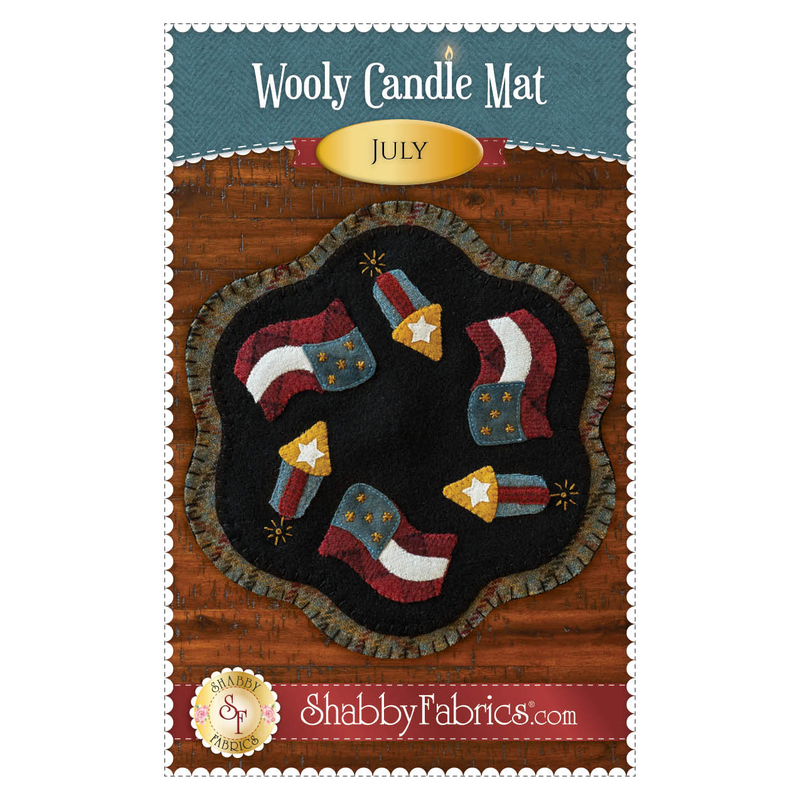 Wooly Candle Mat - July - PDF Download
THIS PRODUCT IS A PDF DOWNLOAD that must be downloaded and printed by the customer. A paper copy of the pattern will not be sent to you.

The Wooly Candle Mat for July is filled with adorable patriotic flags and fireworks! This fun project is perfect for a space in your home that needs a little love this summer! Makes a great summer gift!
Finishes to approximately 10" in diameter.
$12.00
To order 1/2 yard, enter 0.5