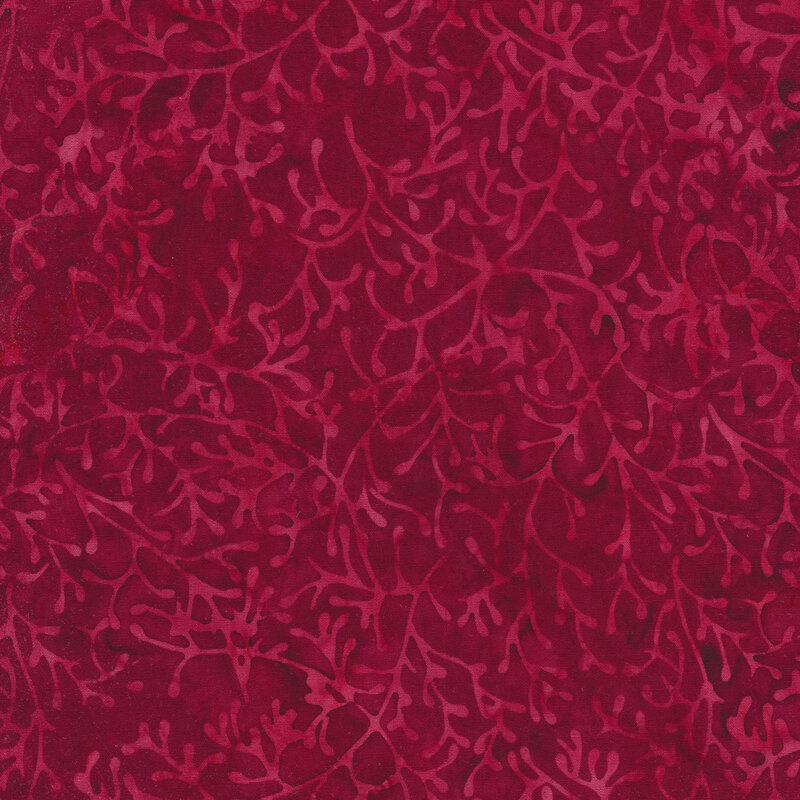 Plum & Citrus 3191Q-X Plum by Anthology Fabrics
Plum & Citrus is a beautiful batik collection by Anthology Fabrics featuring sunset shades and floral motifs. The rich magenta of this fabric is laced with branching plant or coral imagery that give it a sophisticated and natural look!

Width: 43" / 44"

Material: 100% Cotton

Swatch Size: 8" x 8"
$12.80
To order 1/2 yard, enter 0.5