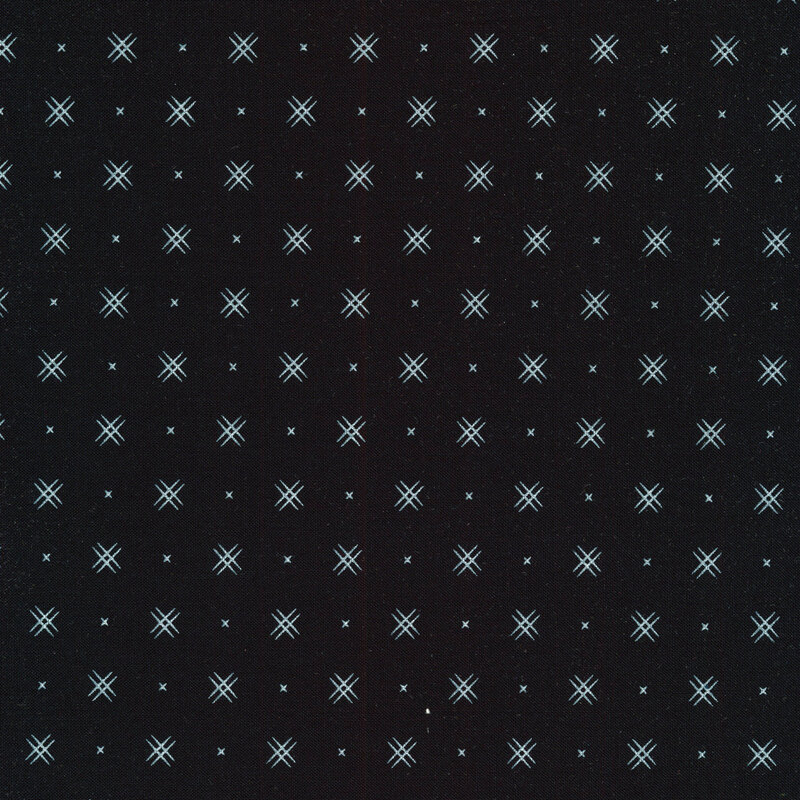 Beyond Bella 16740-118 Washed Black by Moda Fabrics
Beyond Bella by Annie Brady for Moda Fabrics features a single pattern that Annie has titled "On Point" on 30 colors of Bella Solids. This black fabric with white x's is versatile enough to use in a variety of projects.
Width: 44"/45"
Material: 100% Cotton
Swatch Size: 8" x 8"
Expected Arrival Date is April 2022