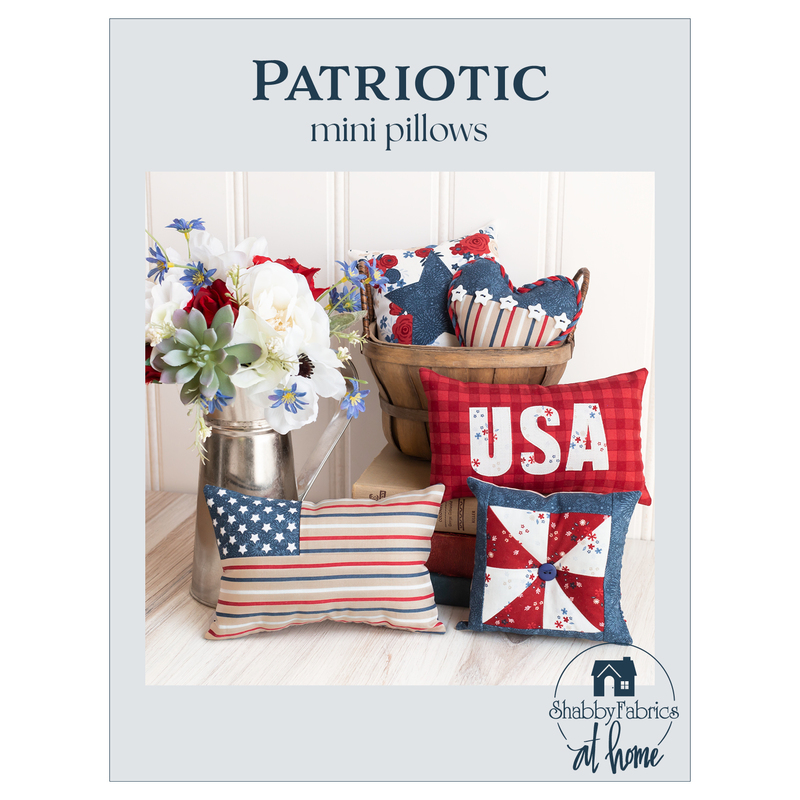 Patriotic Mini Pillows Pattern - PDF Download
THIS PRODUCT IS A PDF DOWNLOAD that must be downloaded and printed by the customer. A paper copy of the pattern will not be sent to you.
This collection of adorable mini-size pillows can be used in a variety of ways around your home. They can be arranged in a bowl, in a basket or added to a tiered display that will add a pop of patriotic color to any room. These pillows not only show your patriotic spirit but are really fun to make!
Follow along with Diane as she shows you how to make these mini pillows as well as custom cording!
This product does not count toward the $75 for free shipping.
$12.00
To order 1/2 yard, enter 0.5