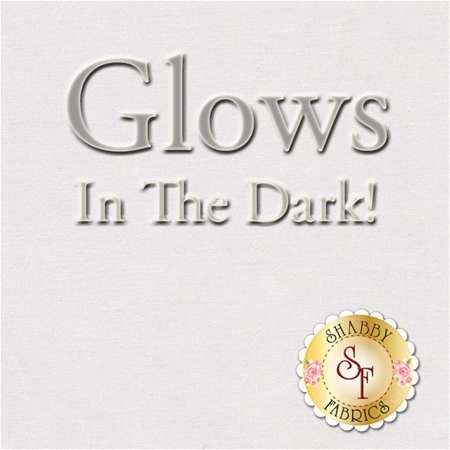 Fairy Frost CG0376-GLOW - GLOW IN THE DARK FABRIC
***This fabric glows in the dark!*** Fairy Frost is a collection by Michael Miller Fabrics. 100% Cotton. This fabric features a textured off-white.

Glow in the dark last 3-5 machine washes. Tumble dry ok - avoid for longer.

Width: 44"/45"

Material: 100% Cotton

Swatch Size: 6" x 6"
$12.60
To order 1/2 yard, enter 0.5