Quilt As You Go Pre-Printed Batting - Placemats - Casablanca - Makes 6
Quilt as you sew with June Tailor's pre-printed batting! Batting features easy piece-by-number construction so all you have to do is choose your fabric, cut fabric, sew by number, and complete your placemat in 20 seams! Fabric is not included, so choose from your favorite fabric collection or fabric stash to make your very own placemats. Pattern is printed on 80% Cotton/20% Polyester background. Finished placemat measures approximately 19" x 15". Contains enough batting for six (6) placemats.

Fabric Requirements:
1/2 yd each of 6 fabrics
7/8 yd binding fabric
1-1/2 yds backing fabric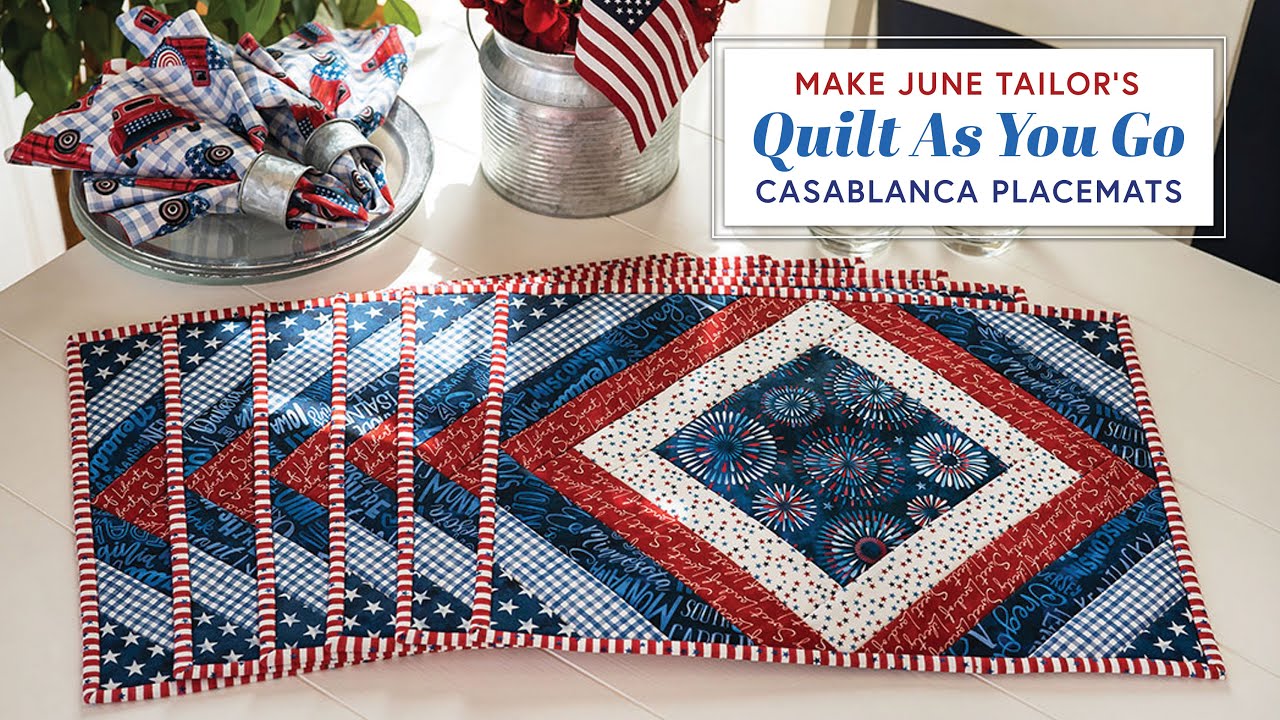 Reg.
$17.29
Sale
(Loyalty members earn $0.52)
You Save
$17.29

(Loyalty members earn $0.52)
To order 1/2 yard, enter 0.5