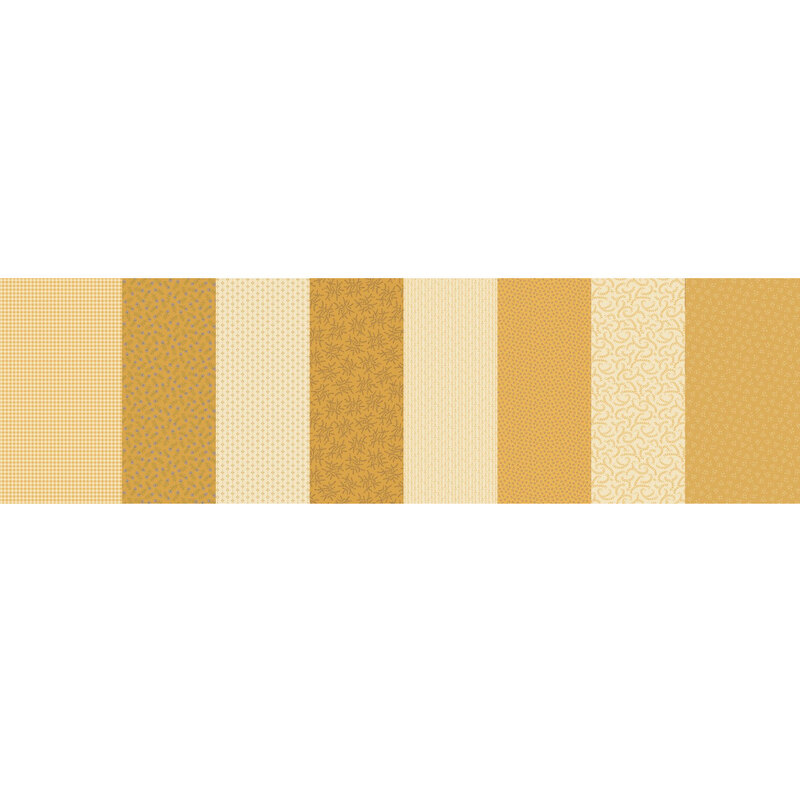 Patches Of Autumn 8424-0532 by Marcus Fabrics
Patches Of Autumn is a patchwork fabric collection by Vicki McCarty for Marcus Fabrics. This fabric features multiple prints that are comprised of 5" wide strips across the width (the end sections measure about 6½" wide.)

Width: 43"/44"

Material: 100% Cotton

Swatch Sizes: 5" x 5"
$12.30
To order 1/2 yard, enter 0.5