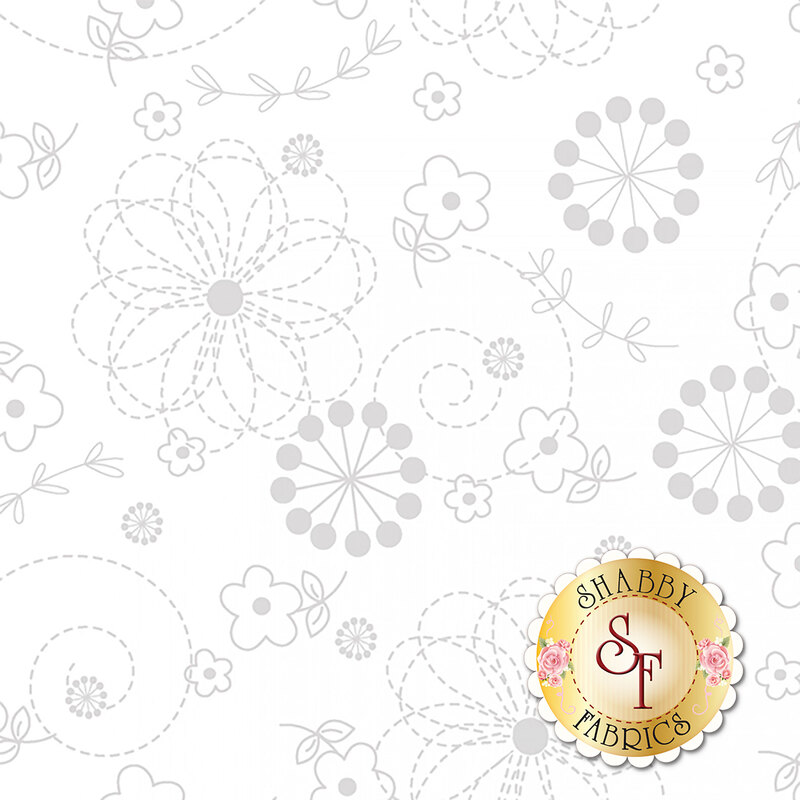 Kimberbell Basics 8246-WW White on White Doodles by Maywood Studio
Kimberbell Basics is collection by Kim Christopherson for Maywood Studio. Add this tonal white flower fabric to your next quilting project!
Width: 43"/44"
Material: 100% Cotton
Swatch Size: 8" x 8"

Please Note: Designs are shown in gray and white for design clarity, but are only available in white on white.
$8.70
To order 1/2 yard, enter 0.5