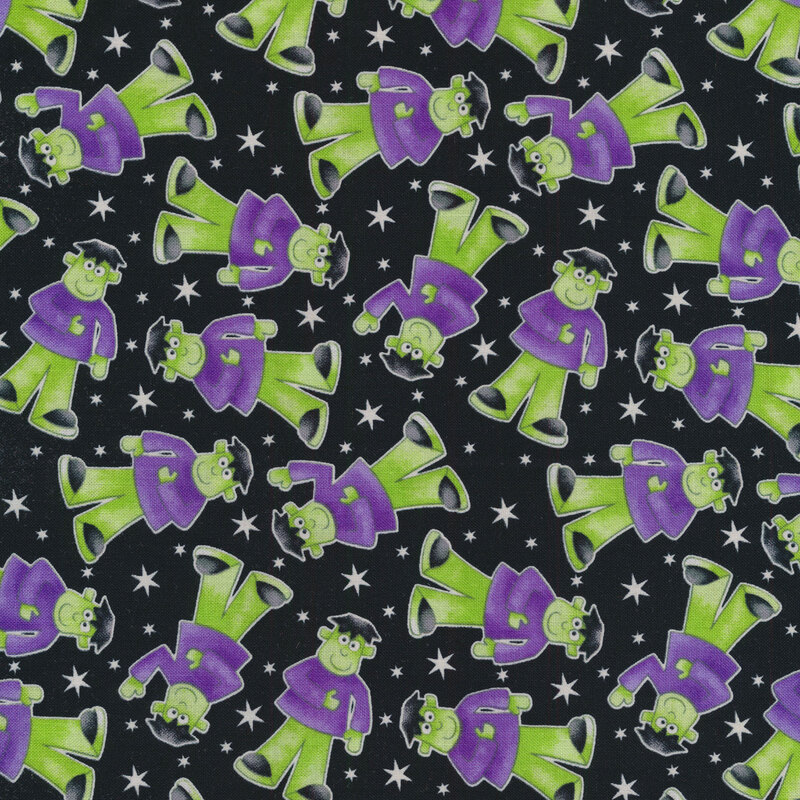 Here We Glow 9538G-95 Black Tossed Frankenstein by Henry Glass Fabrics
Please Note: This fabric glows in the dark!

Here We Glow is an adorable glow-in-the-dark Halloween collection by Delphine Cubitt for Henry Glass Fabrics! Add this friendly Frankenstien fabric to your next quilt!

Width: 44"/45"

Material: 100% Cotton

Swatch Size: 8" x 8"
$12.80
To order 1/2 yard, enter 0.5