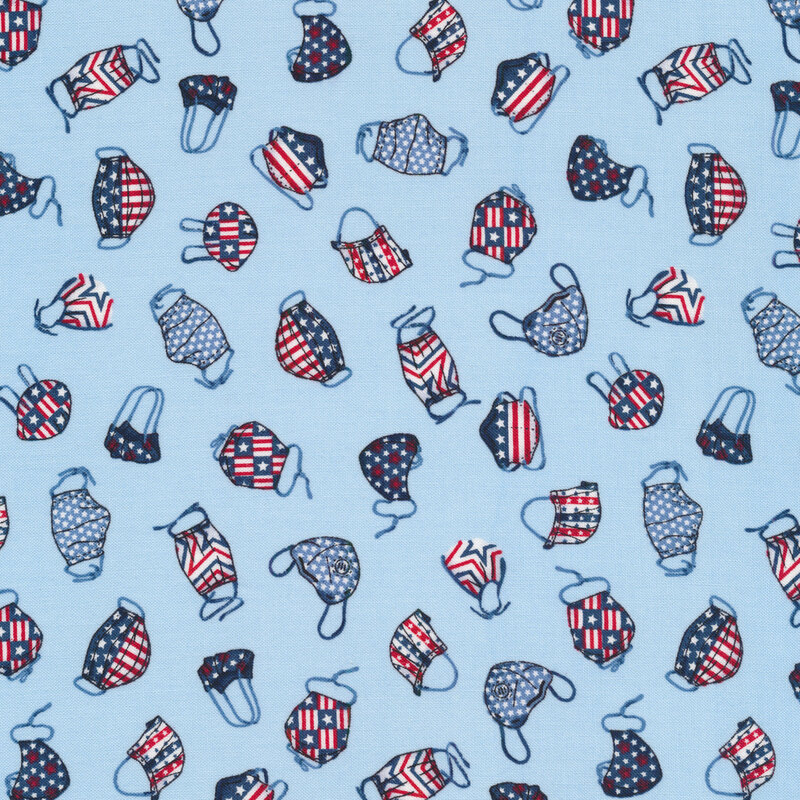 Essential Heroes 5653-18 Light Blue Face Masks by Studio E Fabrics
Essential Heroes by Chelsea DesignWorks for Studio E Fabrics is a beautiful collection dedicated to the essential employees working on the frontlines and keeping our great country running during the COVID-19 pandemic. Get this fabric by the yard for any quilting project.

Width: 43"/45"

Material: 100% Cotton

Swatch Size: 8" x 8"
$11.30
To order 1/2 yard, enter 0.5