Shabby Fabrics Scalloped Table Topper Templates - SFT101
This is the Shabby Fabrics exclusive Scalloped Table Topper Template Set for the Scalloped Table Topper Kits! This set includes two clear acrylic templates – one for cutting your scallop and one for tracing the sewing line.

We recommend adding The Gypsy Quilter No-Slip Grip Dots to the back of the templates to reduce any movement as you cut and trace around the acrylic.

Watch the video below to see how these templates help create consistently precise scallops!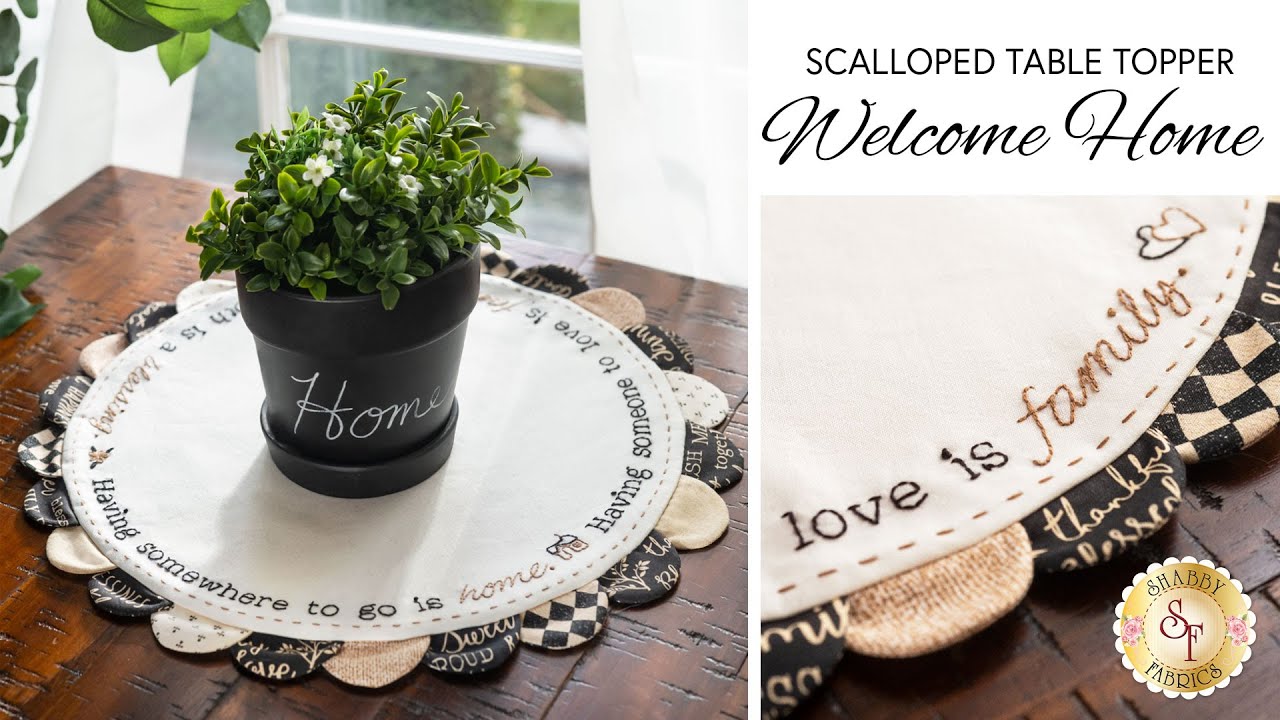 View our selection of Scalloped Table Topper Kits in the similar products below!
Reg.
$8.50
Sale
(Loyalty members earn $0.26)
You Save
$8.50

(Loyalty members earn $0.26)
To order 1/2 yard, enter 0.5