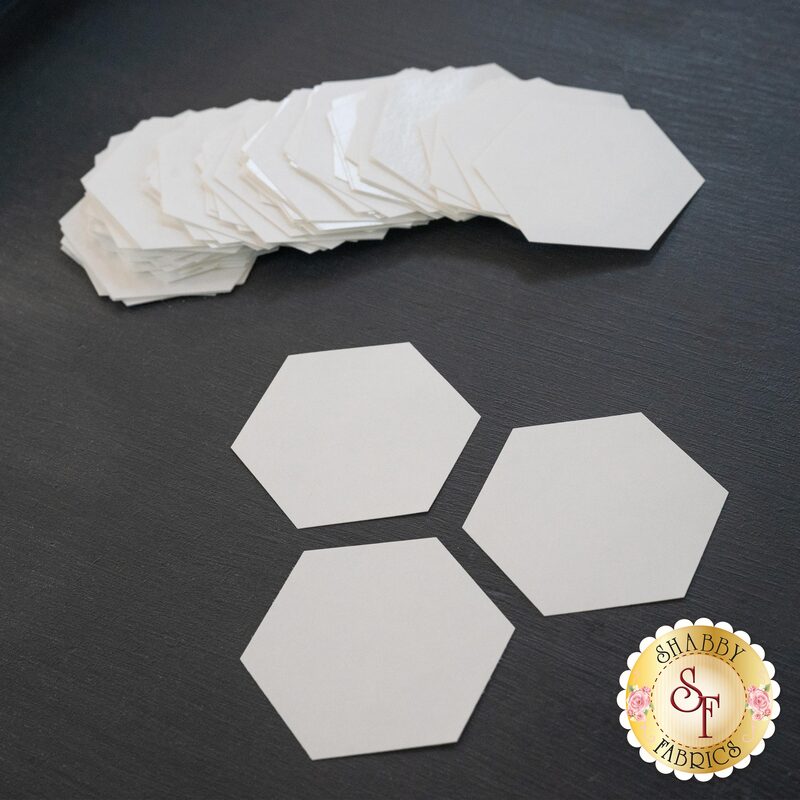 Freezer Paper Hexies - 1 1/8" - 72ct
Designed by Shabby Fabrics, these Freezer Paper Hexies will make your life easier when assembling hexi blocks in the Hexi Honeycomb Quilt! One side features freezer paper, which makes it slightly sticky when ironed down, preventing your template from moving around when ironing your fabric edges over!

Each pack contains 72 freezer paper hexis that work with the Moda Honeycomb precuts.

Download the free pattern for the Hexi Honeycomb Quilt HERE!