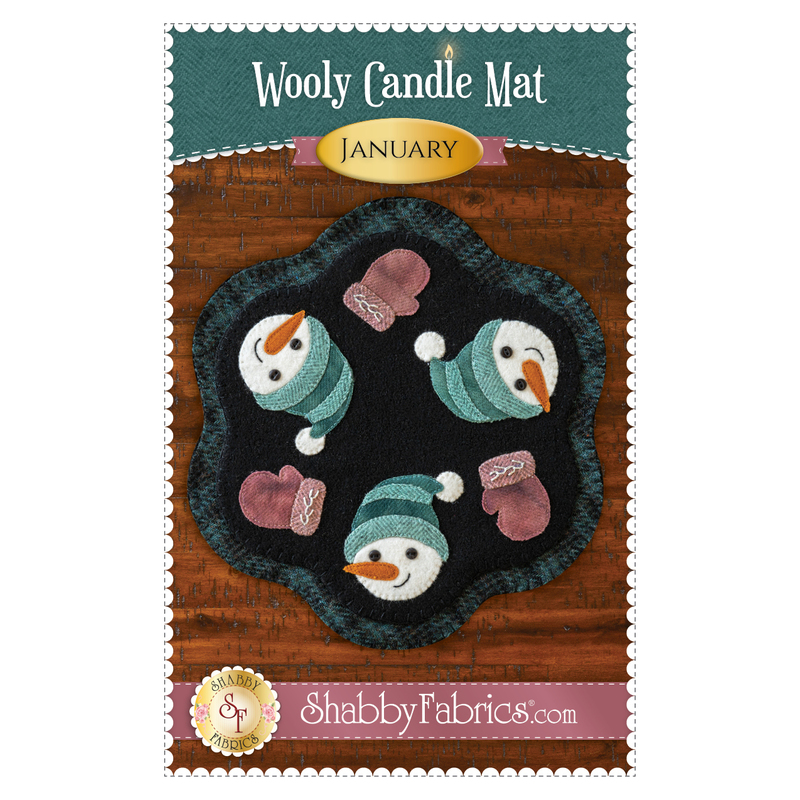 Wooly Candle Mat - January - Pattern
The Wooly Candle Mat for January is filled with adorable snowmen adorned with cute buttons and little winter mittens! The fun designs of this mat makes this an adorable addition to your winter décor!
Finishes to approximately 10" in diameter.


If you love the color of these wools, you can purchase the Kit in the similar products below!
$12.00
To order 1/2 yard, enter 0.5