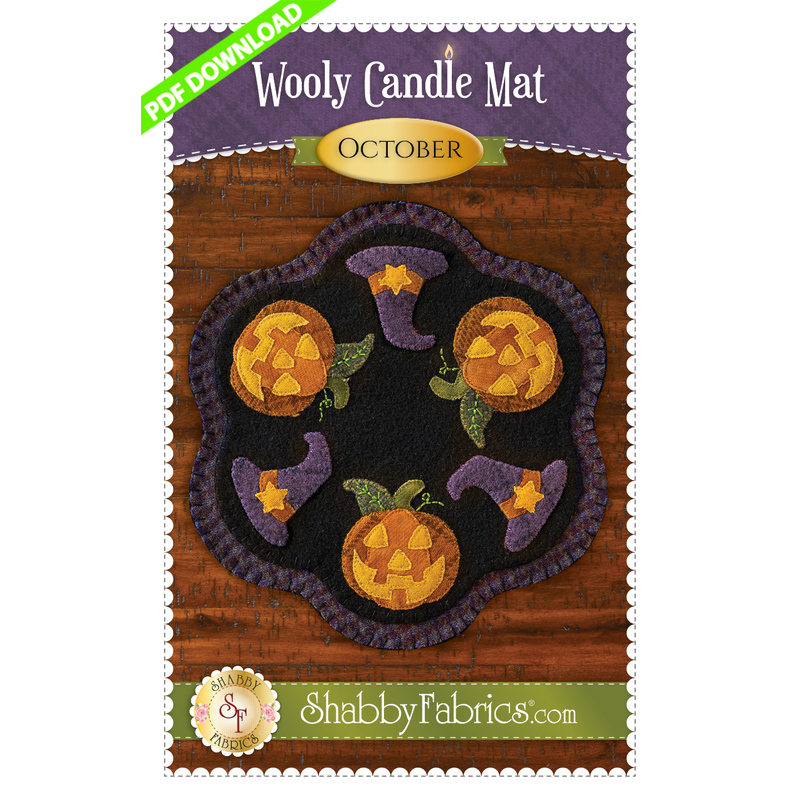 Wooly Candle Mat - October - PDF DOWNLOAD
THIS PRODUCT IS A PDF DOWNLOAD that must be downloaded and printed by the customer. A paper copy of the pattern will not be sent to you.

The Wooly Candle Mat for October is filled with wide smiling Jack-o-Lanterns, and star-topped witch hats! This mat is finished with simple embroidery, making this a fun project to sew and display!
Finishes to approximately 10" in diameter.


If you love the color of these wools, you can purchase the Kit in the similar products below!
$12.00
To order 1/2 yard, enter 0.5