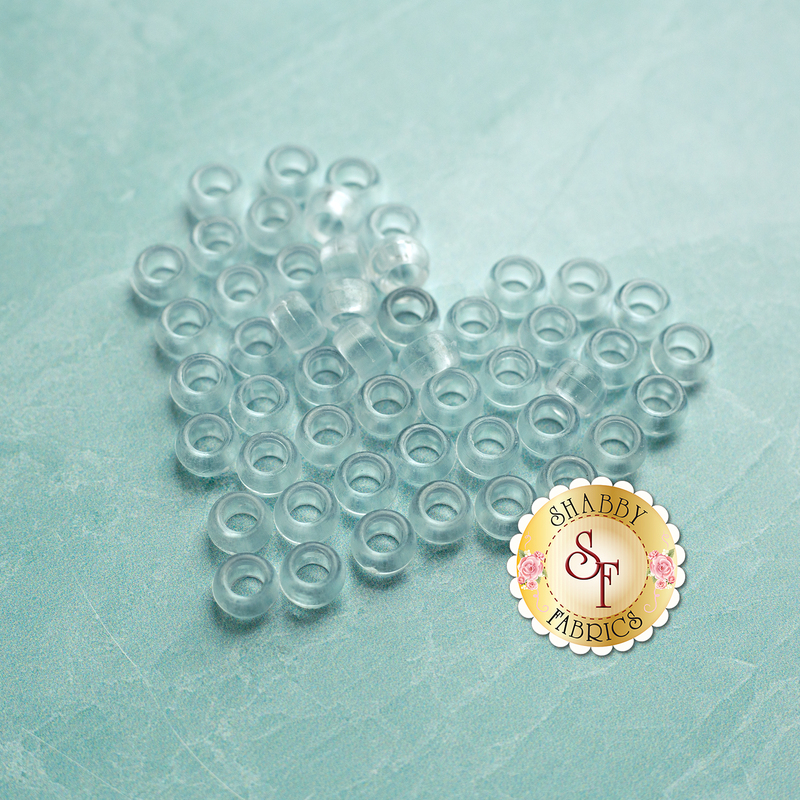 Face Mask Beads - Clear
This pack of 48 clear beads are perfect for making adjustable face masks using the Shabby Fabrics banded elastic! This pack includes 48 Clear Beads. This amount of beads can be used to make approximately 12 adjustable masks!

Watch the video tutorial below as Jen demonstrates how to make custom-fitting, adjustable face masks using these beads!