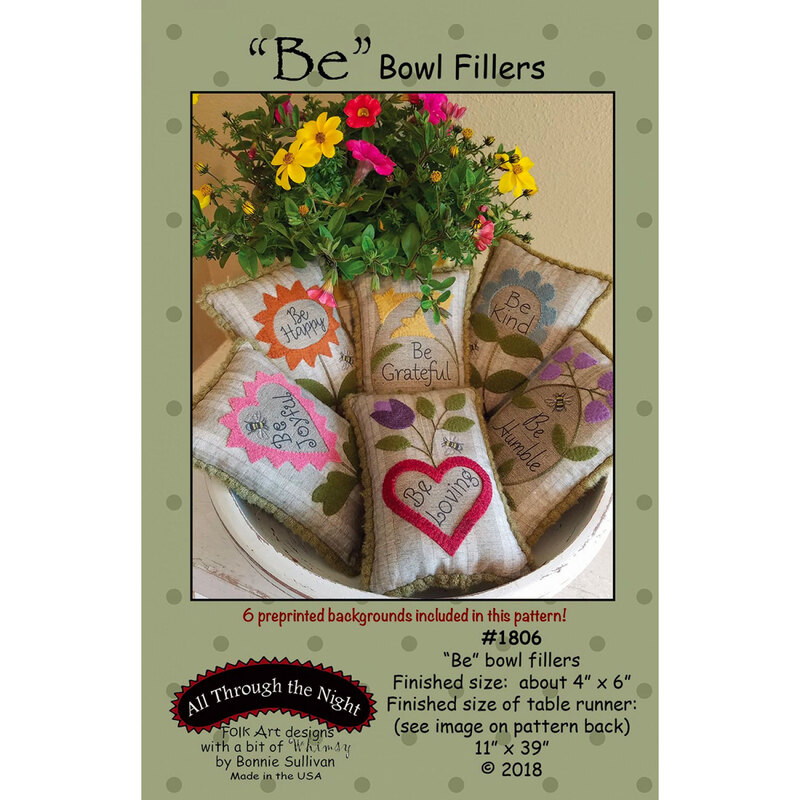 "Be" Bowl Filler Pattern
The "Be" Bowl Fillers from All Through the Night by Bonnie Sullivan are the perfect little projects to make for your home! They make a sweet accent and are a lot of fun to create. Includes 6 pre-printed background fabrics. Hand embroidery is the perfect finishing touch.
Finished size of Bowl Fillers is approx 4" x 6" or make into a Table runner (see pattern back) with a finished size of approx 11" x 39".
$18.00
To order 1/2 yard, enter 0.5