Bauble & Bling Folded Ribbon Ornament Pattern
This 12-page booklet from PlumEasy Patterns includes three ways to make a folded star ornament with full-color, step-by-step instructions. It comes with two interfacing templates. Ornament finished size is approximately 4" x 4".

This is a beautiful Christmas ornament made with woven ribbon. Layered and folded, the ribbon comes alive when the ornament is filled and turns into a little sparkly star. The bling comes from ribbon and the bauble is from a charm or little string of beads attached to the bottom of the ornament. With this complex-looking design, there is an interfacing template that guides the position of each ribbon. The result is a symmetrical star design that doesn't depend on the width of the ribbon, but the space between each ribbon. You can use ribbon from 1-1/2" to 2-1/2" wide, broadening your ribbon choices.
Follow along with Jen and Bethany as they show you how to make this fun project!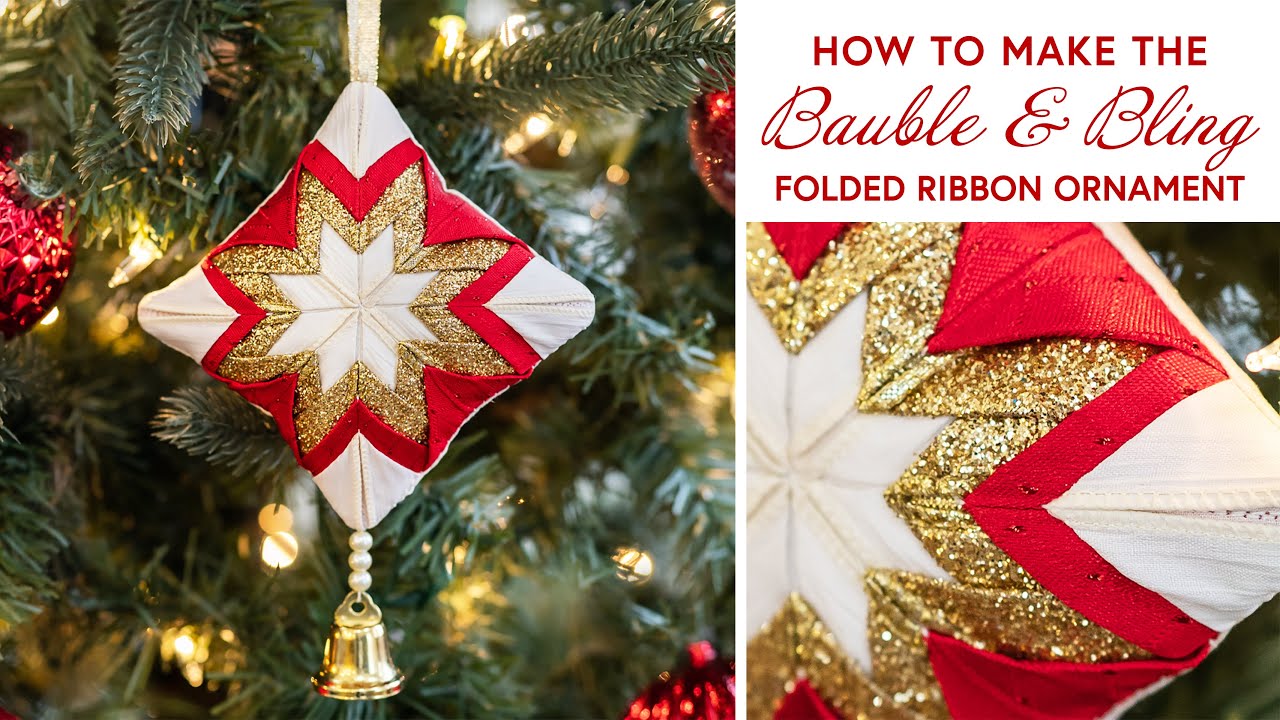 Reg.
$14.00
Sale
(Loyalty members earn $0.42)
You Save
$14.00

(Loyalty members earn $0.42)
To order 1/2 yard, enter 0.5