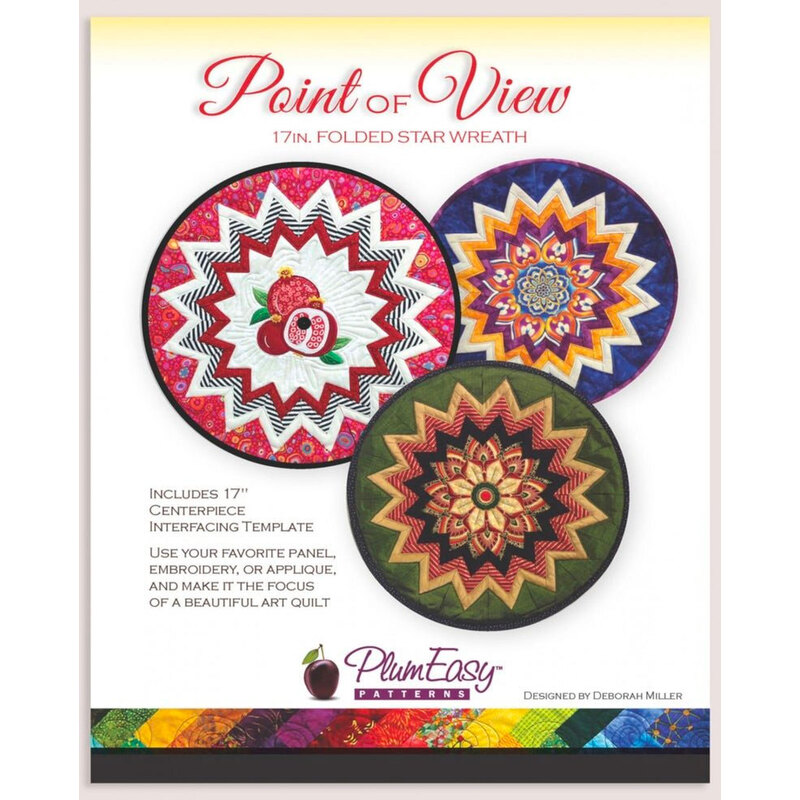 Point of View Folded Star Wreath Pattern
This is the pattern to make the 17" Point of View Folded Star Wreath by Deborah Miller for PlumEasy Patterns. Full-color photos of each step are included as well as one printed interfacing template. This project is so fun to make, you'll want to make them again and again. More interfacing templates are available in 3-packs.
This pattern makes stunning wall hangings or table toppers with little work, giving life to special blocks, applique, embroidery, and more. The center 'point of view' motif is thoughtfully selected and then framed with layers of prairie points to create a beautiful star design. Fabrics are added to the lightweight interfacing that is soft to the touch and remains with the fabric through use and laundering.
$16.00
To order 1/2 yard, enter 0.5