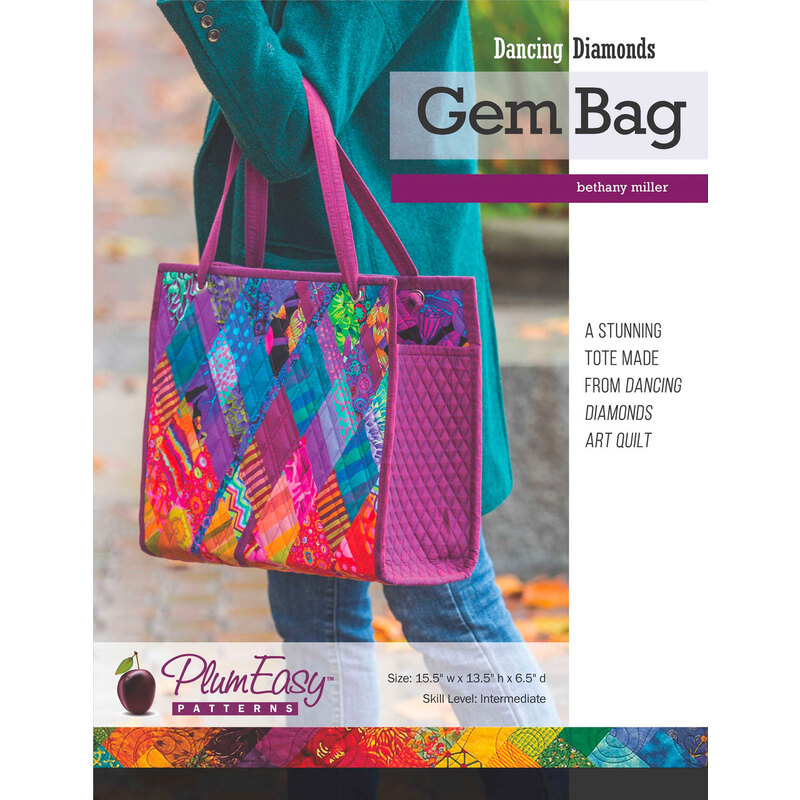 Dancing Diamonds Gem Bag Pattern
The Gem Bag pattern uses Dancing Diamonds Art quilt and turns it into a stunning, sophisticated tote bag.
Becoming an art quilter is within reach for anyone with PlumEasy's new technique! This pattern will give you a great way to use your stash and create something gorgeous from seemingly useless little scraps.
We carry Dancing Diamonds Interfacing Templates - 3pk if you want to make more after you've learned the technique - get them in the similar products below!
Finished size: 15.5" w x 13.5" h x 6.5" d
Skill Level: Intermediate
$20.00
To order 1/2 yard, enter 0.5