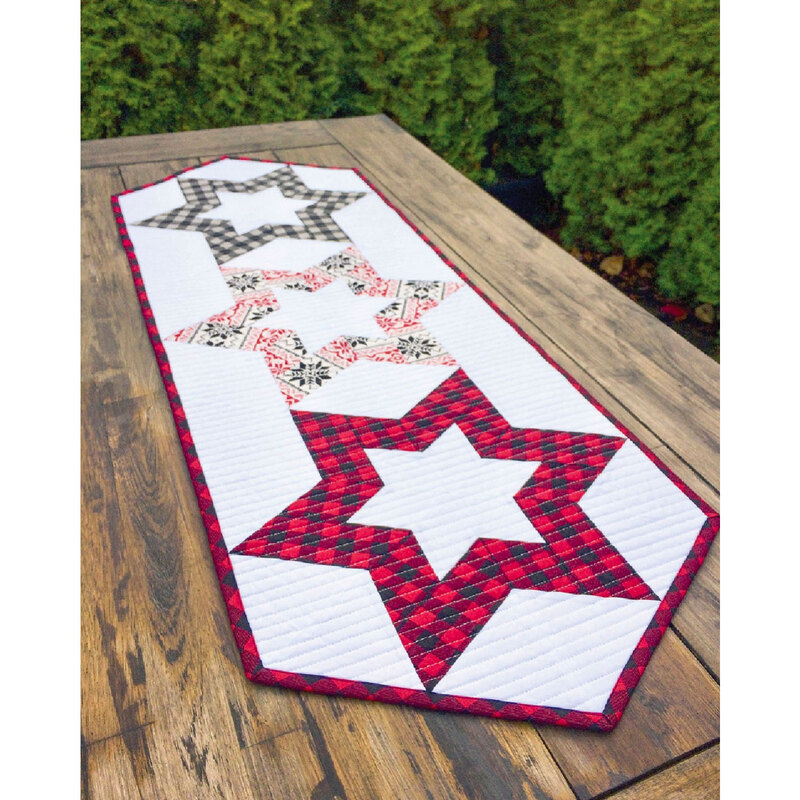 Hollow Star Table Runner Pattern
This Hollow Star Table Runner by Krista Moser for Cut Loose Press is the perfect choice for any holiday. Whether you choose Christmas prints, Hanukkah colors, or patriotic fabrics, the finished project will be stunning! Construction is simple. Sew together two halves and finish by sewing the center seam so there are no inset points!
Creative Grids CGR60DIA or CGR60DIAMINI is required to complete the project.

Project finishes to 16.5" x 46"