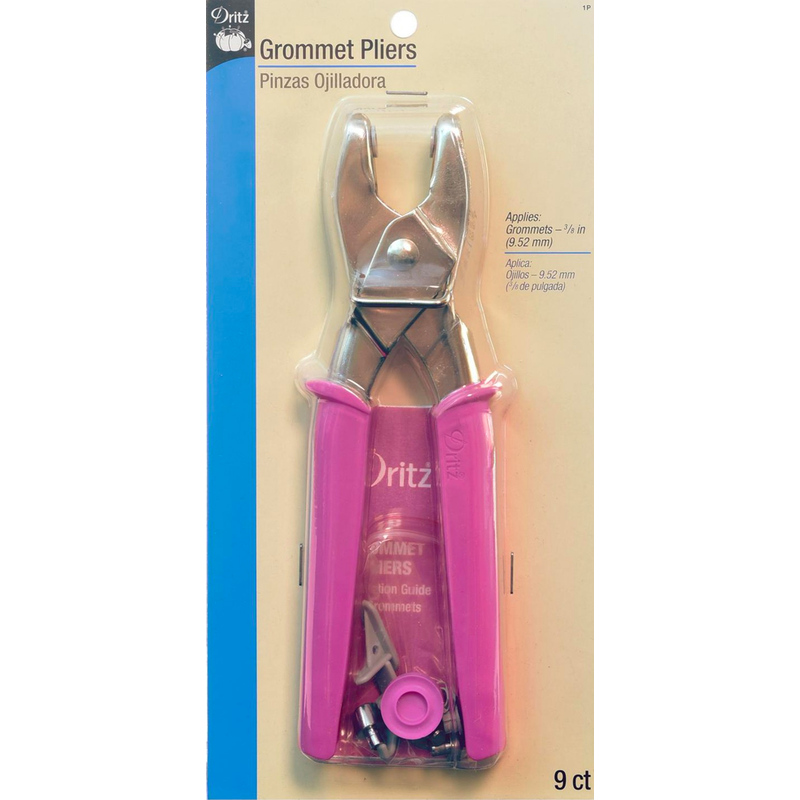 Grommet Pliers - 3/8"
Dritz grommet pliers are used to apply functional grommets to a variety of DIY sewing and repair projects such as shower curtains, tents, backpacks, duffle bags, garments, purses and totes.
Use these grommet pliers to apply 3/8" grommets.
Package contains: 1 pair of pliers, 4 tools, 1 tool remover, 2 replacement inserts, and an instruction guide.
$32.79
To order 1/2 yard, enter 0.5