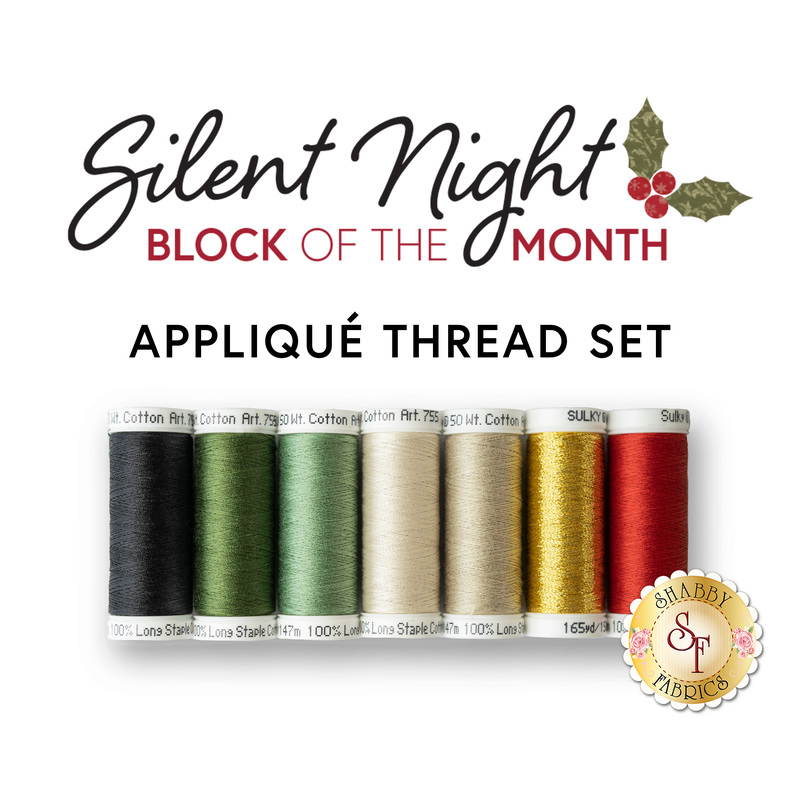 Silent Night BOM - 7pc Appliqué Thread Set - RESERVE
THIS IS A RESERVE PRODUCT THAT WILL SHIP IN SEPTEMBER 2022
This is the coordinating 7pc appliqué thread set for the Silent Night BOM for stitching down the laser shapes. The cost is $22.70 ($5.00 will be charged now, and the remaining balance of $17.70 plus shipping will be charged when it ships in September 2022).
Thread Set Includes:
Six (6) Sulky 50wt Cotton Threads, 160 yds (Colors: 1005, 1039, 1082, 1271, 1287,

1366)

One (1) Sulky Original Metallic Thread, 165 yds (Color 7007)
To sign up for the BOM, click HERE!
Please Note: Reserve fees are non-refundable, non-transferable, and do not count toward the $75 free U.S. Shipping.