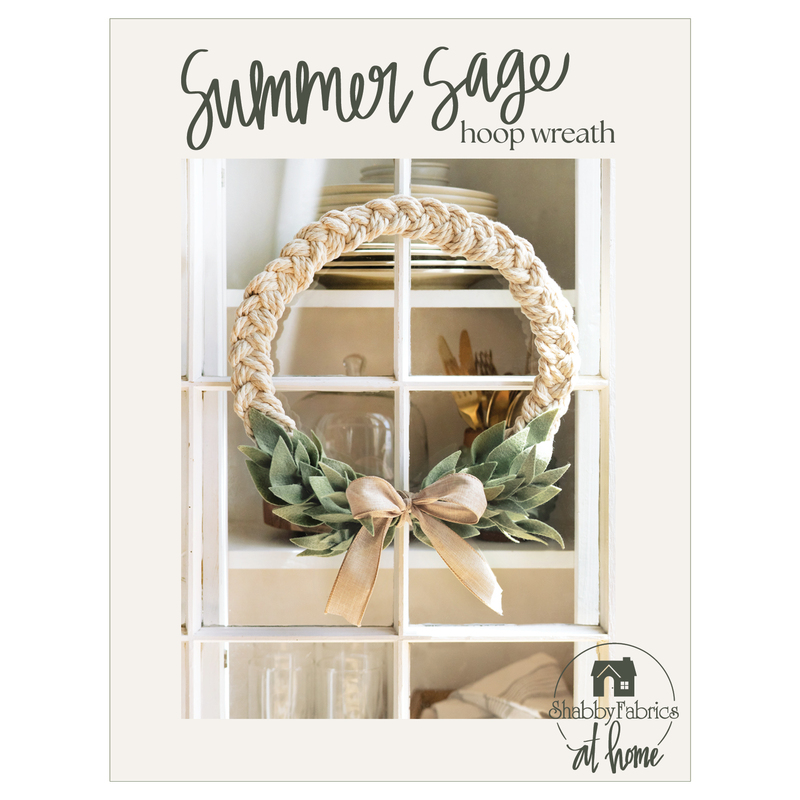 Summer Sage Hoop Wreath Pattern - PDF Download
THIS PRODUCT IS A PDF DOWNLOAD that must be downloaded and printed by the customer. A paper copy of the pattern will not be sent to you.
This step by step, full color photo instruction pattern will guide you through the simple & easy process of making our Summer Sage Hoop Wreath.


Enrich the look of your home by adding a stunning hand-crafted hoop wreath to your indoor or outdoor spaces. Featuring a beautifully braided design and sage greenery, this wreath gives a fresh look that is perfect for summer and seasons to come. Created with a wooden embroidery hoop, cording and felt fabric, this neutral and organic piece pairs well with existing home décor. An exceptional display designed to be made simply, by you.
$12.50
To order 1/2 yard, enter 0.5