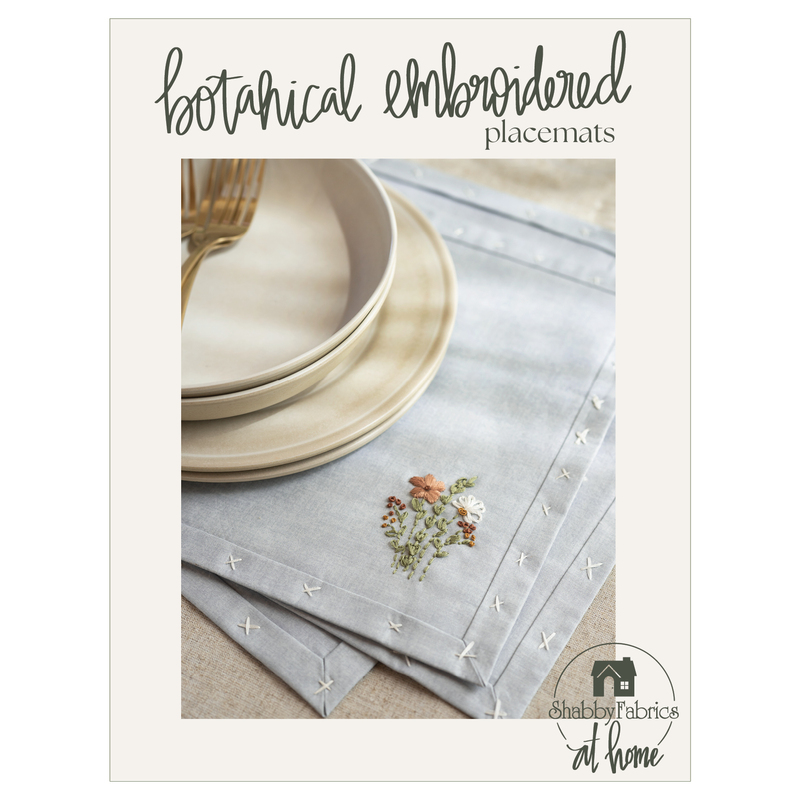 Botanical Embroidered Placemats Pattern - PDF DOWNLOAD
THIS PRODUCT IS A PDF DOWNLOAD that must be downloaded and printed by the customer. A paper copy of the pattern will not be sent to you.
This instructional pattern will guide you through the simple & easy process of making our Botanical Embroidered Placemats.
Want to purchase the full kit? Click HERE
Dress up your table setting with our Botanical Embroidered Placemats. These no-sew placemats are made with a linen textured appearance by Makower Fabrics and feature a beautiful hand-stitched floral design. The delicate details paired with a natural color palette bring an earthy elegance to everyday gatherings around the table. Makes (4) 12" x 18" placemats.
This product does not count toward the $75 for free shipping.
Reg.
$12.50
Sale
(Loyalty members earn $0.38)
You Save
$12.50

(Loyalty members earn $0.38)
To order 1/2 yard, enter 0.5