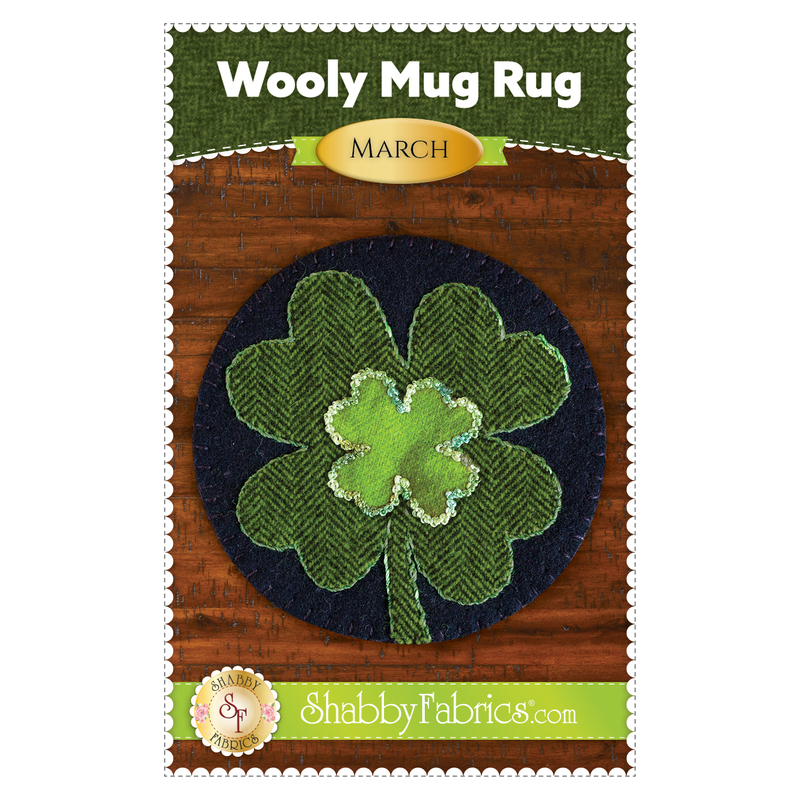 Wooly Mug Rug Series - March Pattern - PDF Download
THIS PRODUCT IS A PDF DOWNLOAD that must be downloaded and printed by the customer. A paper copy of the pattern will not be sent to you.
As functional as they are beautiful, the Wooly Mug Rugs can be used as coasters and decoration, with each design featuring specific stitches and gorgeous threads. Specifically designed with the beginner in mind, they are fast and fun projects to look forward to each month! Make them for your own home or give them as a gift!

The March design features two layered four leaf clovers made with vibrant green wool, the perfect way to share the luck of the Irish this St. Patrick's Day! Use razzle and dazzle threads to add add an eye-catching touch to your Mug Rugs. These one-of-a-kind Wooly Mug Rugs are designed, and only available at Shabby Fabrics!
Want the full kit? Get it
HERE
!
Shop the rest of the Wooly Mug Rug Series patterns in the similar products below.
This product does not count toward the $75 for free shipping.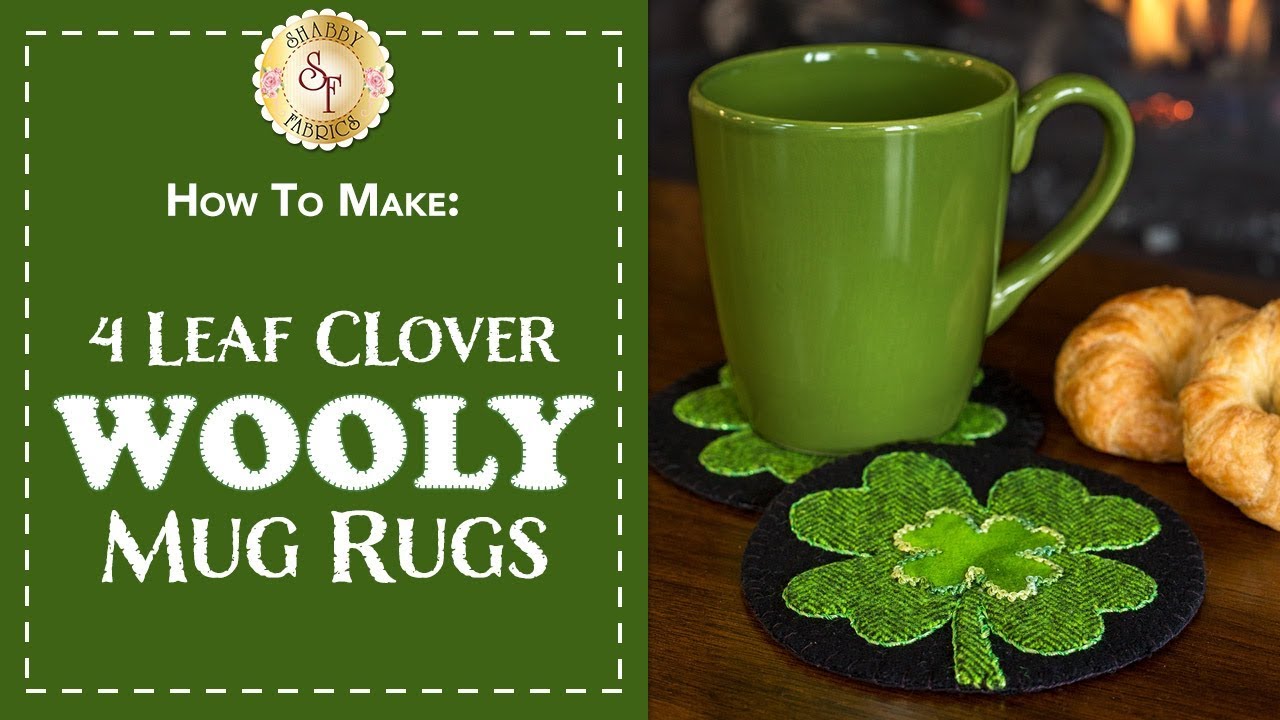 Reg.
$12.00
Sale
(Loyalty members earn $0.36)
You Save
$12.00

(Loyalty members earn $0.36)
To order 1/2 yard, enter 0.5