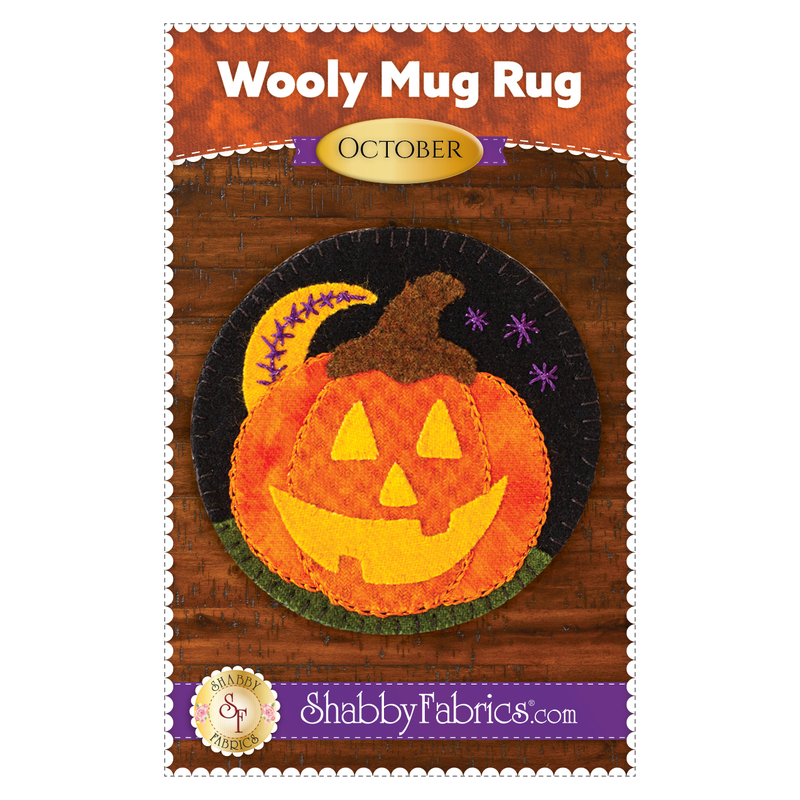 Wooly Mug Rug Series - October Pattern - PDF Download
THIS PRODUCT IS A PDF DOWNLOAD that must be downloaded and printed by the customer. A paper copy of the pattern will not be sent to you.
These Jack-o-lanterns smile wide under a magical moonlit sky! Perfect for beginners, our Wooly Mug Rug Series are perfect for someone wanting to make themed mug rugs monthly. Each mug rug pattern is created by our team of in-house designers and is a Shabby Fabrics Exclusive.
These unique projects are made even more fun because Jen has filmed video tutorials for each design that show you how to put them together and teach you new decorative stitches for embellishing!
Want the full kit? Get it HERE!
Shop the rest of the Wooly Mug Rug Series patterns in the similar products below!
This product does not count toward the $75 for free shipping.
$12.00
To order 1/2 yard, enter 0.5