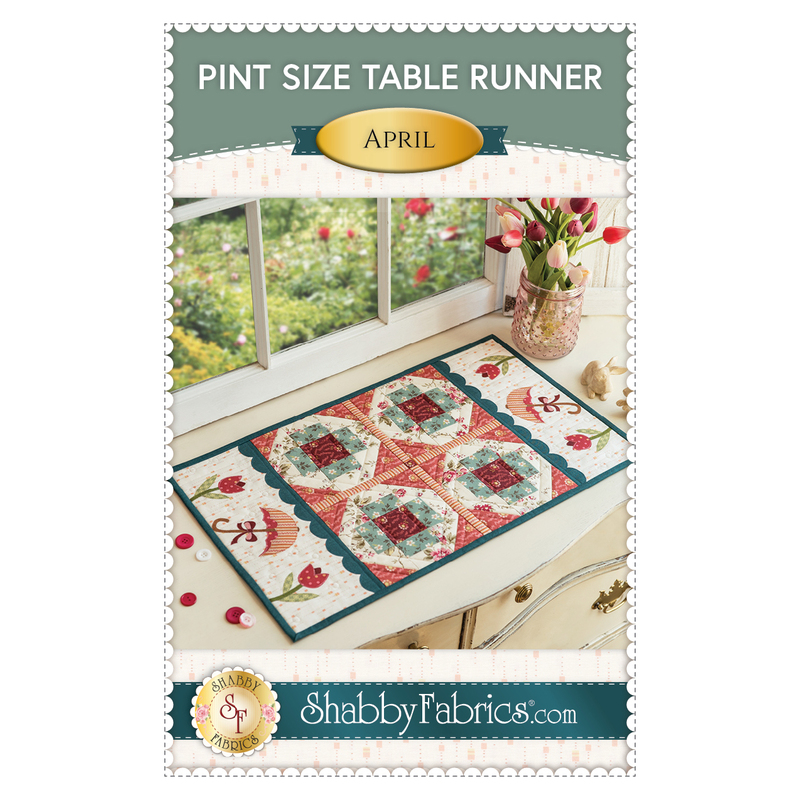 Pint Size Table Runner Series - April Pattern - PDF Download
THIS PRODUCT IS A PDF DOWNLOAD that must be downloaded and printed by the customer. A paper copy of the pattern will not be sent to you.
Combining two of our favorite techniques, fun piecing and appliqué, the Pint Size Table Runner for April features rich hues of red and teal, flowers, showers, and an umbrella! This eye-catching table runner is the perfect centerpiece for your table or small space in your home. Table runner finishes to approximately 13" x 23".
This product does not count toward the $75 for free shipping.
Reg.
$12.00
Sale
(Loyalty members earn $0.36)
You Save
$12.00

(Loyalty members earn $0.36)
To order 1/2 yard, enter 0.5