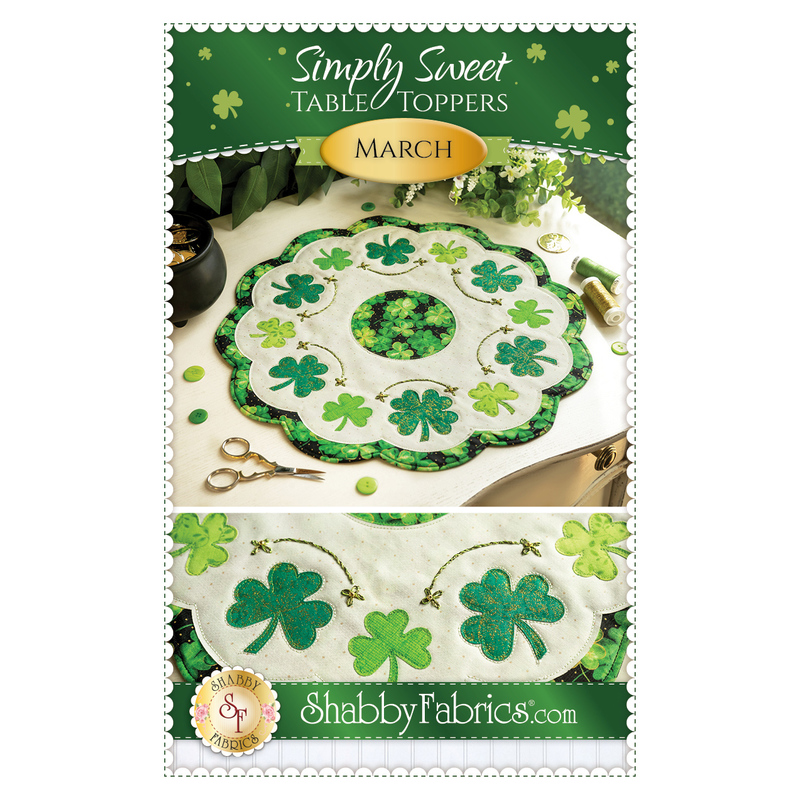 Simply Sweet Table Toppers - March Pattern - PDF Download
THIS PRODUCT IS A PDF DOWNLOAD that must be downloaded and printed by the customer. A paper copy of the pattern will not be sent to you.
Looking for the Shabby Exclusive Quilt Kit that includes the pattern and fabrics to complete this project?
Click HERE to get the Simply Sweet Table Topper Kit - March
This Simply Sweet Table Topper is a Shabby Fabrics Exclusive and the perfect addition to your home décor for a table or small space in your home. Finishes to approximately 14" in diameter.
Follow along with Jen as she shows you how to make this darling table topper including a tutorial on hand embroidery.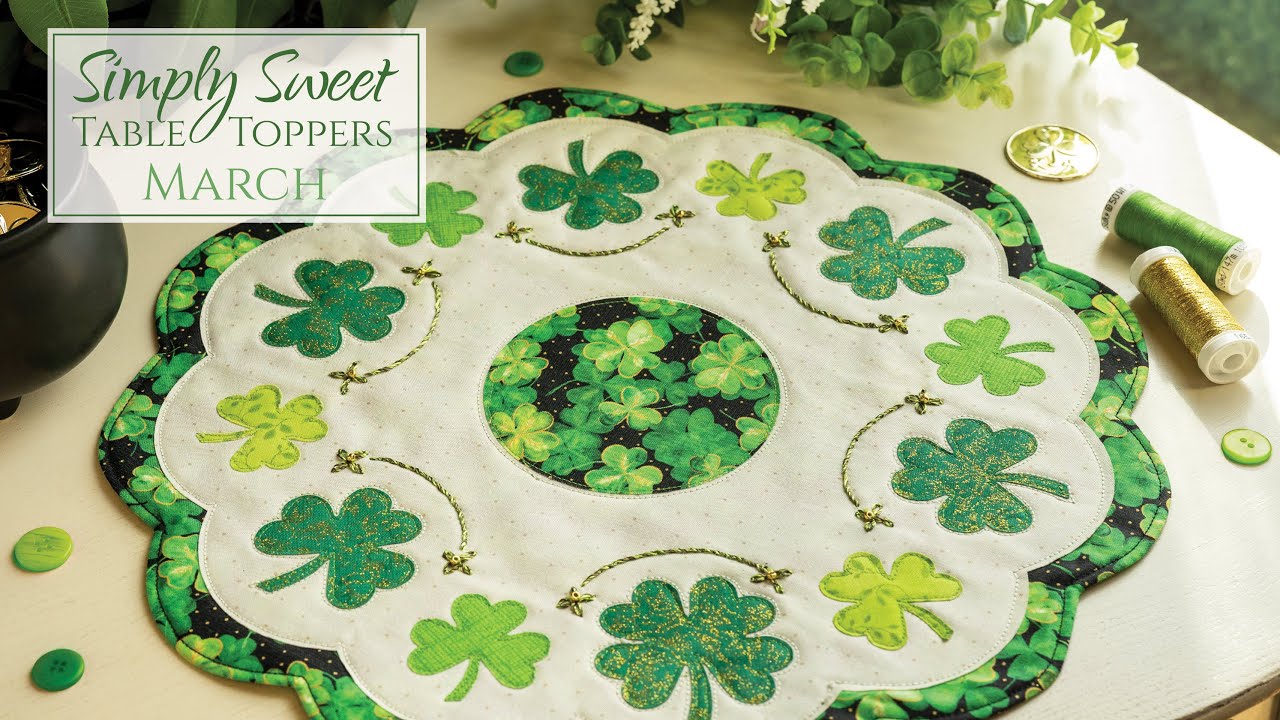 This product does not count toward the $75 for free shipping.
Reg.
$12.00
Sale
(Loyalty members earn $0.36)
You Save
$12.00

(Loyalty members earn $0.36)
To order 1/2 yard, enter 0.5